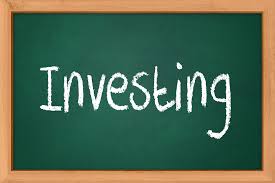 There have been plenty of ups and downs in the property market in 2018. There have been a number of significant changes, both in the law and in the market. Some of these changes have been received negatively by property investors and industry experts. Yet there have been other changes that make property investing worthwhile despite the new challenges. So, was property still a good investment in 2018?
Unfortunately, there have been several factors that have affected the market negatively in 2018, making things tougher for property investors. Many veteran property investors have been put off by the changes to taxes and have bemoaned the new circumstances. The three percent stamp duty surcharge and changes to tax regulations have made the process of purchasing buy-to-let property more expensive for landlords. Increasing house prices in several UK cities has also added to the cost of buying investment property. However, the increase in house prices can also be seen as good news for future capital appreciation, especially if savvy investors can find a good deal on their investment property.
Another change, though small, has been the increase in interest rates in the UK. The Bank of England increased interest rates in August, up to 0.75%. This could make it harder for potential investors to borrow. There have also been changes and proposed changes to licensing, especially concerning Houses in Multiple Locations (HMOs). The number of households in rented property has risen dramatically and this has led to calls for a minimum term rental contract of 3 years. The additional charges when purchasing a property as an investment can cut into potential profits, so properties need to be making a decent income to be worthwhile.
One of the major changes in the market has been the huge increase in the number of renters in the UK. There is an increasingly high demand for rental property, especially in city centres. Demand for rental accommodation has shown a significant undersupply in the market, with a fifth of UK households now living in private rented accommodation
A rise in the number of city centre residents has also created new opportunities for property investors. Young graduates are flocking to cities for better job prospects and an urban lifestyle. As well as this, young renters are staying in rented accommodation far longer than ever before. With people living longer, higher costs of living and difficulty buying a first home, many young people don't even consider buying a house as an option, earning them the title of 'generation rent'. If saving for a house isn't a priority, they are often happier to spend a little bit more on their monthly rent if a property is perfect for them.
These changes may have incidentally caused more opportunities for property investors, with the changed circumstances putting other investors off. A lack of supply has allowed landlords to increase rental prices and can allow investors to negotiate better deals on investment properties. Unlike other investments, property offers rental income during the investment time, not just when the property is sold. Property prices rose significantly in a number of UK cities, like Liverpool (6% growth), Manchester (6.3% growth) and Leicester (7.7% growth), meaning that people who purchased property in 2018 now hold assets which are worth more.
Though the buy-to-let property market has been through some tough times in 2018, there were still several opportunities to make a decent return on investment. Investors had to be smarter in this new property landscape. Working with an experienced property investment company like RW Invest is a good way to get insider knowledge and expert help when you're choosing how to invest, and the new properties they launched in 2018 were met with huge interest. Investing in property remains a viable option and was still worthwhile in 2018.