When someone can't pay their mortgage, the bank that paid the loan for the purchase of the home can then repossess the property, becoming its rightful owner. However, just having a property sitting with no one in it doesn't do the bank any good, which is why you can usually get a foreclosed home for a discounted price.
But just because the price might be lower than a private seller would set it doesn't mean that buying a foreclosed property is any easier. In fact, it can often be a much more complicated process. So to help ensure that you're able to get the property that you've had your eye on, here are three tips that might help you successfully purchase a foreclosed home.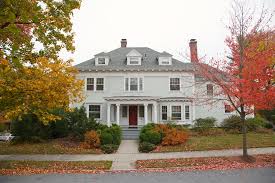 Seek Out The Agent
After a bank repossesses a home and makes the property a bank-owned property, the process of selling it is a little different than most other home sales. According to Holden Lewis, a contributor to Bankrate.com, the bank will use a broker agent to sell the house rather than having buyers approach them with their own agent.
So if you want to get in good on buying a particular foreclosed property, you're going to want to seek out the agent that's brokering the deal. To best do this, it's a good idea to get to know a lot of agents that have experience working with foreclosures so you can get informed about foreclosed properties before they even hit the market.
Find One That's Been On The Market A While
For buyers that are hoping to save money when purchasing a home, foreclosures seem like a great idea. However, foreclosed property often are the perfect storm for bidding wars, as the price is often set as lower than the market value in an effort to encourage bidding wars and drive the price up.
So if you're really determined to save money, Elizabeth Weintraub, a contributor to The Balance, recommends looking for foreclosures that have been on the market for a little while. The longer the property has been sitting without being sold, the more likely the bank will be to negotiate the price with you, giving you a better chance of getting a smoking deal.
Try To Get A Home Inspection If You Can
In many instances, it's not going to be possible for you to have a home inspection done before you make an offer on a foreclosed property. But despite this, Chris Kissell, a contributor to U.S. News and World Report, suggests that you should always at least try to make an inspection happen.
By doing this, you'll be able to see the exact condition of the property you're considering buying. When an inspection simply isn't possible, make sure you do some research about the home's history, as you might be able to glean some valuable information in this way as well.
If you're hoping to buy a foreclosed property, consider using the tips mentioned above to help make this whole process a little easier.