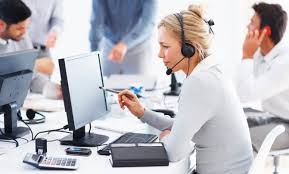 The payment protection insurance (PPI) mis-selling scandal has had a huge impact on the consumer finance industry over the past few years., mainly because of the sheer numbers involved. The biggest scandal to have ever hit the UK banking system, PPI mis-selling has cost customers billions of pounds.  And now, it is costing the banks and lenders billions to pay it back. Be quick though, there could be a ppi deadline introduced this year.
The PPI Scandal
Regulators first investigated PPI mis-selling some years ago, and they discovered that the problem affected millions of customers.
Payment Protection insurance is designed to cover your monthly credit repayments if you can't pay your credit commitments due to sickness or job loss. The insurance is not bad in itself, but the problem arises from mis-sold PPI.
Some customers were falsely given the impression that they had to accept a policy from the lender in order to obtain credit, when in fact they had the right to shop around for better deals. Other customers were landed with unnecessarily expensive and inappropriate policies, or policies that would never have let them make a claim. Anybody is entitled to make a claim if mis-selling tactics such as this have been used to sell them a policy. Also, some people were opted in to the policy without even knowing it, and have been paying the premiums alongside their normal credit repayments unknowingly.  This is the worst type of mis-selling.
You Can Get Your Money Back
The courts ruled that lenders would have to refund mis sold PPI charges to customers, and billions of pounds have since been paid out to consumers who were wrongly sold policies with their credit products. These refunds need to be reclaimed – the money will most likely not come back automatically from your bank or lender. You can lodge a complaint against them directly or get a PPI claims specialist to sort the whole refund process for you.
Is It Worth It?
In short – yes! The refund payments average around £2750 per policy, so its well worth finding out if you might have a claim. You might be surprised, and discover you have more than one policy.
Finding the initial value of the policy is easy if you still have the original credit agreement.  Even if you no longer possess the original paperwork, you can still get a good estimate of a potential refund value.
As an example, someone may have borrowed £10,000 at 7.9% APR over five years. PPI is usually about a quarter of the loan's value again (but can occasionally be much higher), which in this case is £2,500. PPI is also subject to interest.
The interest rate of 7.9%, applied over five years to the £2,500 PPI policy, adds £987.50 to the original value. This makes £3,487.50. A further 8% interest is usually added as compensation, giving a total refund value of £3566.50.
If you repaid your loan early or have not yet fully repaid it, you will have paid in less and therefore your refund might be lower. Online PPI Calculators let you get a quick, easy estimate of your potential refund. It is definitely worth checking to see what you could possibly be owed.