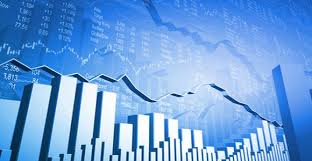 We, the investors, crave for financial analysis. So much so that we would first look it up on the portal, and then would subsequently get onto the website, check our news, business and so on. But what if it was all canvassed on just one portal? Well, then the amount of research that you normally do would dramatically come down.
Apps – Putting it all together
Apps are intelligent because the developers who make them have strong tendency to study data of a particular segment – in this case, investor and then devise helpful tool. Apps, do help then study the behavior of the user and then conclude analysis based on that.
For instance, IIFL Markets, an app developed by Indian Infoline puts up a strong emphasis on making it easy for investors to get access to investors at one spot. As a result, you can find news, announcements and all key ratios on one go. So you don't need to get onto selective portals for finding news, it is all there in the app.
Numbers – the backbone of analysis
IIFL Market also puts up key ratios, balance sheets and numerous other reports on the portal. One thing that is very distinct in this very app is the fact that it optimizes the app according to the screen resolution. That means no more irritating touches or clumsy design barriers. Every effort has been made to let this app cater a wide number of userbase – a task that it successfully accomplishes.
Freebies
We, the investors, do appreciate things that are rolled out as the company's commitment to the field of stock market. In this case, IIFL app has a dedicated team of 50 top research analysts who prepare reports for over 500 leading corporations of India. And the best part is that the company doesn't charge a single penny from its users to access the reports – irrespective of the fact whether they are IIFL's clients or not.
The company allows guest users to sign up for IIFL brokerage account so that they too could not only check the stocks but also trade on the go.
First Response
IIFL markets are one of the very few Indian apps that have made it global. Currently, its user base spans in over 160 countries, which is a great feat in itself. Besides it is one of the very few stock market apps that manage to get over 4 stars on Google play (4.2) to be precise, thereby making it one of the top rated stock market app in the country today.
IIFL is targeting over a million users in short team – a goal that is now looking easy for the app to accomplish. Furthermore, they are rolling out new and improved features to make the design better. Overall, you can harness it to your advantage and give your computer a break.