The complex nature of a construction site requires a complex manner of looking out for everyone's safety along the way.  If you want all of your workers to be as safe as possible, it makes sense to employ today's most handy dandy tech tools on the job site. 
Take a few moments now to log a little research time, and sit down for a good read.  Here is a brief look at some of the best technologies on the market for making a construction site safer.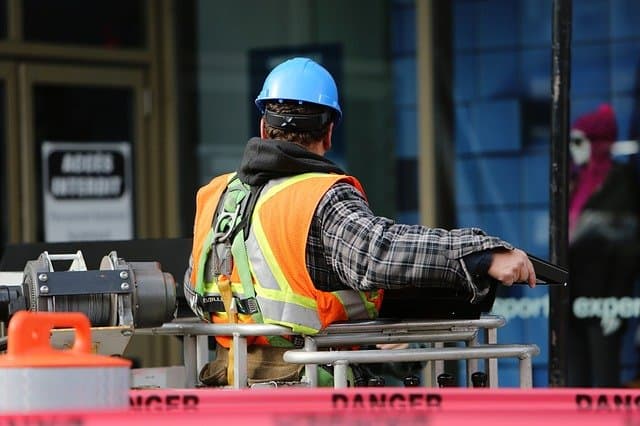 Rugged smartphones 
Having the ability to communicate is extremely important when you're on a job site.  There are many moving parts to a whole construction operation, and making sure everyone is safe is much easier when everyone has a phone on them.  
Today's technology allows for some pretty rugged and sturdy smartphones such as the CAT S22 Flip to work alongside construction workers, making the job safer and more easily managed.  
A sturdy smartphone can do more than communication too.  Integrating smart technologies into the way your construction site works will also add to the production capabilities of workers.  
Slips and falls on the job site
Up to 40 percent of fatalities on a construction site are sourced by a slip or fall.  Prevention is really the key here, but you can't always prevent every fall.  For added safety, the Spot-r Clip can help keep a watchful eye on every person on the work site.  
The clip simply attaches to the worker's belt, and a notification is sent directly to supervisors anytime someone slips or falls.  It helps craft a speedier response and creates data that will help prevent future problems.  
Protection for the ears
Construction is a physical job, but it's also a loud job.  The machines and processes used to build buildings make a lot of noise, and repeated exposure to the sound pollution can cause hearing loss over time.  
Protecting your ears on a job site is essential.  You could use foam ear plugs to dull the sound, but they can cause infections and pain in your ear after repeated use.  Today's sound canceling headphones are better than ever at reducing noise pollution, and you can save your ear canals from probing too!
Vibration technology
Construction workers face a threat of over exposure to hand-arm vibrations as well.  Drilling, hammering, and other power tools can cause a permanent condition over the years if you don't take precautions to limit exposure.  
Wearable technology is the answer to this issue.  Monitoring bands like HAVWEAR can collect data and issue a warning when a worker is at a particularly troublesome level of exposure to vibrations.  
Adding robotics to the payroll
Now that technology has brought us capable robots, they can start doing the most dangerous jobs on the work site.  Robots have been built to handle hazardous materials, lift heavy loads, and even take some of the vibration exposure away from the humans on staff.