There's little doubt with the wave of corporate downsizing that solopreneurs are the new vanguard of a future reality. Those people who don't have a side gig may end up left out in the cold if they happen to be laid off unexpectedly.
The good news is that you don't have to have any experience in business to start to learn how to conquer Etsy and other peer to peer ecommerce sites. You can start today with a few simple steps.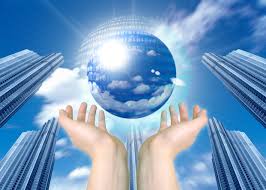 The Road Map to Success
Find a product or service that you feel passionate about selling. It doesn't matter how small your idea might be as long as you can generate a profit from it. Then, research peer to peer sites, like shopify, to see how you can add a shop or a business page overnight. Price your products to be profitable. Band together with other entrepreneurs online to promote each other's businesses. Try social networking sites and anywhere where your target demographic might congregate online. Learn what works and don't be afraid to bail on a project if it doesn't generate the interest you hoped for. Instead, take what you've learned and apply it to another product or service. Then, start all over again until you reach success.
Why You Need Others
Selling on your own is possible, but learning how to leverage  other peoples expertise and success is what gives you an edge in peer to peer ecommerce sites. When you put up a site on Etsy, you are joining a community. It's not the same thing as putting up a private website. The more you interact with this community in their online forums or on social networking sites like Facebook or Twitter, the more exposure you give your online store. This is really helpful for generating the viewership you need to attract new customers on a daily basis. However, it can also be an ideal way to avoid many of the pitfalls of being your own boss. You have others there who can help support your dream as you help them support their goals, too. You learn from their mistakes, cutting down costs to becoming successful in your own right.
Try Out More Than One Business Idea
Peer to peer sites make it easy to diversify your business. You can put up an artsy site on Etsy and sell widgets on eBay. You can write books and post them on Amazon or you can set up an Internet marketing page on Facebook to sell consultation time. You can be as creative as you want with as many ideas as possible. Should one not work out as much as you'd hoped, it's easy to take it down and go on to something else that does work. Don't expect that every idea you have will lead to riches. However, all you need is one good idea to get the hang of it and then you are on your way.