Owning a business requires you to spread yourself fairly thin. You're usually juggling meetings, tasks and home life, without much time left over for you. That's why it's so important for you to take your schedule seriously and not overdo it.
Stressing yourself out and running around town will only leave you feeling worn down and exhausted at the end of the day. Focus on your time management skills and what it's going to take for you to slow down and get through your day without expending all of your energy. See ideas for saving small business owners time at work.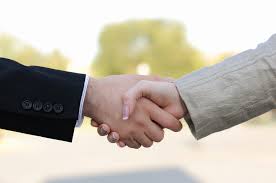 Use A Calendar
You may not like it or find it annoying, but having a calendar or two is what's going to save you from feeling frazzled at work. Have a calendar on your phone and a hard copy on your desk, so you always know what's going on at all times. You can set up reminders on your phone, so you're notified before the start time. This way you won't be confronted with any surprises. It'll also help you see where you're starting to overbook and help you spread out your obligations and commitments.
Take Advantage of Technology
Now's the time to embrace technology and stop fearing it. You're going to need it if you're running a business and will have employees under you. You want to get tasks done as quickly and effortlessly as possible. Put a network in place that's functional and fast, so your staff doesn't have to deal with disruptions. Bring as many tasks as possible online, so you're saving time. Use a Paystub maker, which is an online tool that helps small businesses generate check stubs for their employees without having to purchase expensive and complicated software.
Delegate
If you want to save time, then learn how to delegate. You don't have to do it all on your own when you have staff on your team. Being a small business owner puts a lot of pressure on you, but once you have employees, it's time to let go and transfer those tasks to your staff. The reason you feel swamped is because you're trying to complete a large number of tasks on your own. Delegating is difficult at first, but you have to start somewhere and learn to build trust.
Prioritize
Understand that you can't do it all in one day or one week. You have to prioritize and make a list of the most important tasks. Start crossing items off the list and eventually you'll get to a stopping point. The good news is that if you prioritized, you'll have completed the most critical items on the list first and will feel good about where you stand. Otherwise, you'll be taking a shot in the dark, and it'll never feel like a good place to stop.
Conclusion
It's common to feel like you're racing against time. Manage it the best you can by using these skills and tips. These are ideas for saving small business owners time at work.