Operating your own ecommerce store is a fun and exciting experience. For newbies, making a sale feels like crossing the finish line after a big race – it fills you with a sense of accomplishment.
However, check out isn't the end of the customer experience. You still need to fulfill the order by shipping it to the shopper's house. If you're smart you'll use this opportunity to market yourself in order to reinitiate the sales cycle.
Below we will show you how to make an ecommerce website memorableby making ecommerce fulfillment special.
Getting Fancy with the Packaging
As mentioned above, order fulfillment is a perfect time to re-market your brand to the customer. Leverage packaging that matches your brand identity. For example, if your ecommerce store sells handcrafted jewelry, it only makes sense the box in which it's delivered reflects creativity and care. Why not decorate the box with a stylish bow or fill it with sparkly confetti?
Similarly, you could invest in custom-designed packaging, which features your store name or logo. This will add to the excitement the customer feels when receiving the package they are eagerly awaiting. Packaging suppliers are more than happy to offer specialty boxes, tape, bubble wrap, labels and more to ecommerce vendors just like you.
Another idea is to embrace sustainable packaging options to show customers that you care about the environment. What other ideas can you come up with?
Optional Gift Wrapping
Another great idea is to offer specialty gift-wrapping for your merchandise. It's an easy way to upsell your buyers during the checkout process and is perfect for gifts being shipped directly to the recipient.
If you offer optional gift-wrapping, be sure to choose wrapping paper that is attractive, but not overtly branded. Too many logos and brand names could seem crass and inappropriate. At most, you should include a flyer or an insert advertising your store, while keeping the wrapping clear of marketing. You might also want to include a gift receipt in the box (just in case the recipient wants to exchange it) or send it to the purchaser.
Admittedly, not every shopper will opt into gift wrapping – but it will remind them your ecommerce website is a prime spot to shop for presents.
Limited-Time Coupon Codes in the Box
Specialty fulfillment is all about recapturing consumer interest. You can offer coupons codes or limited-time gift cards inside the box. These could coax consumers into making a second purchase on your site within a short period of time. Even better, unique coupon codes can be tracked so you can learn exactly how effective your post-purchase marketing is.
Freebies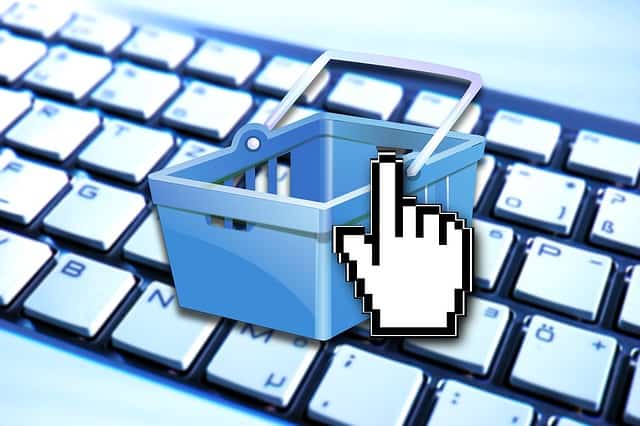 Everybody loves freebies. Inserting a few branded stickers or pins into your orders could lead to free advertising as the shopper wears your buttons around town or sports your stickers on their laptop.
Place flyers in the package encouraging shoppers to follow your social media pages for all the latest deals and product releases. Yet another idea is to insert little toys (like plastic dinosaurs) or candy (like Dum Dum lollipops). It's kitschy, but inexpensive.
Customer Experience Surveys
One last suggestion is to include a simple web link to a customer survey where shoppers can critique their shopping experience. These can be short (maybe five questions max).
Try focusing on a few key areas, such as site usability or the likelihood of the shopper recommending your store to a friend. Finally, include an open question such as recommendations for improvement. This effort will ensure your buyers are heard—as long as you're willing to listen.