As diesel being cheaper than petrol, many people who travel a lot opt for diesel cars as the running cost is much lesser than petrol vehicles.
Today most of the automobile manufacturers produce high quality diesel vehicles with superior technology and excellent fuel economy.
Some of the best diesel cars in India of 2015 are as follows.
Maruti Suzuki Swift
Maruti Suzuki Swift is one of the sought after diesel cars in India due to its lows maintenance cost, easily arability of spares, excellent performance and affordable price.
This car is fitted with a 1.3-litre DDiS diesel engine which produces a decent 74 bhp of power at 4000rpm and a rushing torque of 190Nm at 2000rpm. One can acquire this superb diesel vehicle for Rs 6.04 lakhs to Rs 7.62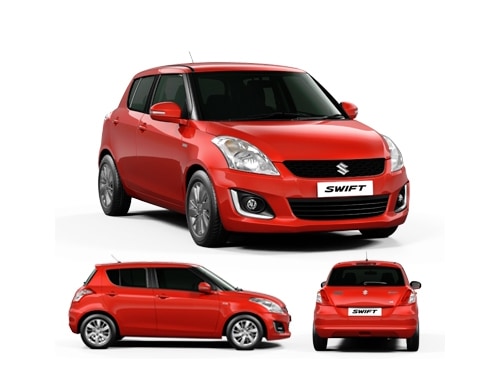 Maruti Suzuki Swift Dzire
This is a fantastic sedan fitted with a 1197 cc engine which produces 84.2 Ps of sheer power at 600p rpm and a maximum torque of 115 Nm at 4,000 rpm. This car which returns a magnificent mileage of up to 26.59 km/l is priced between Rs 7.07 lakhs and Rs 8.19 lakhs
Maruti Suzuki Celerio
This car has gained extreme popularity for its quality engine and specious interiors. The Maruti Suzuki Celerio diesel is fitted with a very compact 998 cc 2-cylinder engine that churns out 47 bhp of maximum power at 3500 rpm and a peak torque of 125 Nm 2000 rpm. This car is priced between Rs 4.97 lakhs and Rs 6.08 lakhs.
Tata Zest
Tata Motor's Zest is one of the most popular diesel cars in the country. This car comes in six variants prices ranging from Rs 5.94 lakhs to Rs 8.15 lakhs. All these variants are fitting with a 1.3 liter engine with engines developing from 74 bhp with a maximum torque of 190 Nm to 90 bhp and peak torque of 200 Nm.
Tata Indica eV2
Tata Indica eV2 is one of the cheapest diesel cars with prices ranging between Rs 4.72 lakhs and Rs 5.16 lakhs. It has a 1.4 liter CR4 diesel engine which develops 69 bhp and a maximum torque of 140 Nm.
Tata Indigo eCS
This car is an extremely popular sedan fitted with a 1.4 liter, 4-cylinder SOHC TDi turbo-charged power mill developing a maximum power of 70 bhp at 4,500 rpm and a peak torque of 135 Nm at 2,500 rpm.
Honda Amaze
Hero Amaze is a fantastic sedan fitted with a 1498 cc E MT engine with i-DTEC which produces a maximum power of 100 Ps at 3,600 rpm and 200 Nm of peak torque at 1,750 rpm. This car is priced between Rs 6.24 lakhs and Rs 8.25 lakhs.
Also check Mahindra Xylo on carsexpert.in and Honda India Bikes at Bikeportal.in