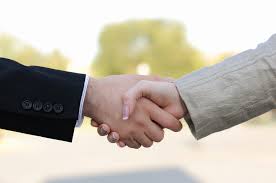 If you have a really good idea for a business but you do not have the capital or the necessary business background, there is a strong possibility that you will need the help of a partner. The problem is that not all people that would be interested in aiding you would be suitable. Some do shady things and what is really important is to find someone that can either believe in what you are offering or be interested in actually developing a company where the both of you would be happy from a financial point of view.
There are many opportunities that are available for you from professional investment companies like Todays Growth Consultant to individual businessmen that are interested in making investments. What you have to do is take a good look at yourself and understand what is best for you at a personal and business level. If the company that you are about to start needs funding, you need to find people that are interested in making money but if you need more, you need people with suitable business experience.
The Best Way To Find Business Partners
The best thing that you can do in business is network. You have to make yourself known and establish relationship with people that operate in the same industry. One of the best ways to find a potential business partner is to network through the individuals you already have a relationship with.
You need to understand the fact that personal introductions are incredibly important as they convey trust. Introductions to people that are likely partners carry a huge weight. Those that are close to you should know that you look for business partners. Also, ask for introductions.
Local Business Communities
Although personal networks are great for introductions, a local business community should also be considered. The local business paper surely has networking events calendars. Check those out and start looking for a prospective partner. The best possible example of a place where you can meet businessmen is a Chamber Of Commerce, although networking groups are also to be considered.
As soon as you identify someone that you would love to have as a partner, contact your network and see if introductions can be made. You will definitely be surprised to notice that in many cases just a few introductions can lead to those people you initially identified.
Remember that you have to invest a lot of time in order to meet great business partners. The more influential the people are, the longer it will take! Have patience and nurture relationships. This is what will help you out the most. If you are focused on meeting a potential business partner that you believe will be interested in partnering if you, it is a certainty you will eventually meet them. Just have the necessary patience and only stay focused on the best potential investors.