If you are new to the world of business, or perhaps you are now a seasoned business owner, it can be difficult to keep an eye on your business costs. However, if you find that your overheads are spiraling out of control fast, and you are keen to reign them back in, then this is a sign that it is high time to review where your precious business budget is going. From employee payroll to general office stationery and even travel and transport, there are some costs that you have to accept are a given when you are growing your venture. However, these tips will help you to begin to make savings and cut down your overheads, without you really feeling the pinch.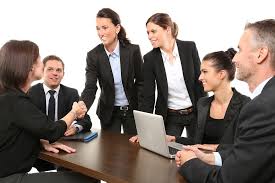 First and foremost, any good business will have an annual budget and strategy to follow and stick to for this fiscal year. If you have not already got your budget in hand, then it is time to get pen to paper and begin to work out just how much you truly can afford to spend this year. Whether you intend to grow your team, need to give your marketing plan a serious cash injection or perhaps you intend to move offices or open a new site, these should all take pride of place in your business budget plan. Once you have a better idea of how much you intend to spend on your large-scale plans, you can begin to budget in daily and weekly running costs – as well as giving yourself an emergency pot of money, just in case you need it.
Cut supplier costs
Suppliers are essential for any business. They are necessary for transport, providing you with office necessities and even distributing your goods across the country or further afield. However, did you ever consider that your supplier costs could be affecting your budget? If you have had a long-term relationship with a particular supplier, then there is no harm in doing a bit of market research to check if your costs are in line with the market norm. If you are being charged slightly more, then it might be time to begin to bargain or even ask for a discount if you buy in bulk. Most suppliers will even consider giving you a discount if you can pay in cash, or pay your invoices early, so it is definitely worth touching base with your suppliers if you want to reduce your overheads instantly.
Reduce staff expenditure
If you are a small to medium business owner or even part of a large organization, then you will find that your staff costs are the biggest expenditure for your firm. Luckily, times are changing when it comes to personnel. Many companies are even looking to take on freelancers or skilled contractors for particular projects, or during a given period. Not only is this ideal if you don't want to pay for a full-time employee, but it will also enable you to get the job done at a lower cost – and even in a shorter period, as your full-time staff will be juggling other commitments. The business world is rapidly changing, and there are other alternatives which can help you cut your staffing and overall costs. Online tools and resources will enable you to automate and manage a variety of business processes, meaning that you no longer need to pay for an additional resource. From payroll to automated answering services, these solutions will help you to speed up essential business procedures. Research answering services near me to find a service provider in your area. So, if you are keen to cut staffing costs then make sure to do your research to find an online solution, and consider freelancers or contractors to get your projects completed on time for less.
Cut your office costs
If you are just setting up your venture, then you may need to sacrifice on office space for the first few months. Renting any property can be an enormous cost, especially if you then have to budget for phone and Internet service providers to ensure that you can get your business processes completed. If your firm is still growing, then there is no harm from setting up your venture from your front room. You could even consider hot desking or shared office spaces if you find it hard to work at home, and are keen to have a workspace that will boost your creativity. When it comes to cutting office costs, it is also worth asking for a free trial and doing your research before signing into any new service contracts. Most companies will be happy to send you along a sample or provide a trial so that they can obtain your business. It pays to be resourceful if you are trying to cut your business costs.
Reduce travel expenses
If you find yourself spending a small fortune on your business travel costs, then you need to start making some serious changes. Rather than booking tickets or airfare at the last minute, make sure that you try to book your trips in advance, to ensure that you get the best rates and offers. If you have not already joined an airline rewards program, then make sure that you do it this year. Joining a reward program will enable you to accrue points over time, which you can soon cash in for airline tickets and other rewards. Another alternative to help you keep those costs down is to meet virtually rather than face to face. Use tools such as Webex, Skype, and Facetime to enable you to make your business meetings run smoothly.
If you are trying to reduce your business costs radically, you should start by reviewing your supplier costs. Next, begin by reviewing just how much you are spending on staffing, and consider contractors or freelancers as a low-cost option. Cut your office costs by considering alternative options, such as hot desking. Finally, you can reduce travel expenses by signing up to reward programs and meeting virtually.