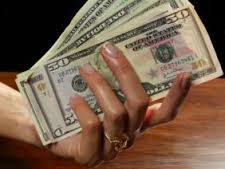 Life comes at you fast and sometimes you find that you have to come up with a certain sum of money quickly. It's nothing to be afraid of, as everybody has this happen. Now you will find that some lenders out there in the world are much kinder to you when it comes to interest and what they want from you for the amount of money that they're fronting you. As you move forward in the process of securing money for whatever it is you feel the need to buy, take into consideration these 3 things when borrowing money:
Why You Need The Money
As stated before, everybody comes to a point in life when they find themselves having to borrow money,  but not every situation is the same. Before you put yourself in a financial situation where you're going to be adding more bills onto your plate, do an evaluation of why you need the money, what it's going to be used to secure, and if that purchase is going to be a worthy enough benefit to your life for the opportunity cost.
Once you've really thought about it and decided that you're willing to take up the burden that is paying back a loan acquired from another party, you can then move onto the next step.
Could You Opt to Use Your Home Equity?
If you're not well-versed in the world of finances you might find that you think that you're limited when it comes to securing money for yourself in terms of borrowing and loans, but there are actually a lot of different avenues you could take.
For example, if you've owned a house for a while and you get an appraisal done and your home's value is worth more than the amount you owe on it, you could apply for a home equity line of credit.This has benefits and things to consider of course, but it gives you the freedom that other avenues of borrowing money don't give you, so do some research and see what option would best serve you.
Will A Cosigner Benefit You?
In many cases, people can't qualify for loans because they don't have good credit. This doesn't have to be the say all end all of the pursuit, however. If you think you're not going to get as good of a deal on a loan because of your current financial or credit standing, look into how having a cosigner will benefit you. Of course, you'll have to find somebody who will be willing to sign their name on the line and resume your payments should you fall short of funds, but if you're a trustworthy person, finding a cosigner shouldn't be too difficult.