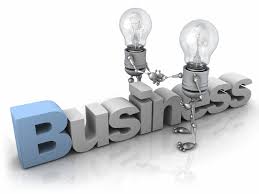 Some businesses take for granted how difficult it can be to launch an operational website. Website development is a complex step-by-step process that requires consistent maintenance. This is why many businesses contract out their web development and maintenance to another company.
Web development businesses help with the technical features and aspects of creating and maintaining a website. These companies hire specialists within a wide range of computer programming such as internet marketing and graphic design. This allows each client to have their own team that will be dedicated to the website development process from start to finish.
When a client business works with a web development company, the first step is the registration of the domain name. Domain names are the web addresses for a website that will have a signifier like ".com". When working with a website development company, domain registration is usually a featured service. If not, registering a website costs money to implement.
The next step is the actual development of the website within the registered domain. This will require graphic designers and website programmers to utilize templates, graphics and command software to craft what the website will look like. This software also helps with the operational aspects of the website like sounds or e-commerce programs. Businesses can find out more at NetworkSolutions.com for more information on how this works.
A newer aspect to website development is making the website viewable on mobile devices. With the growth of mobile devices, like smartphones and tablets, websites need special programming so they can be operational on these devices. Web programmers will help a client business understand mobile marketing techniques and how the website will look on these devices.
Once the website is ready to launch, the website development businesses will help their clients understand the importance of marketing the website. This may include enriching the website with keywords for better search engine optimization or adding posts and pictures via the website's blog. The web development company will also contract with their clients on how the website will be maintained once it is launched. This will include cyber security, e-commerce facilitation and programming updates when necessary. Once these factors are figured out, the business is ready to launch its website thanks to the help of a website development company.