What is a Blended Family?
Another term for a blended family is a "stepfamily", and people are more familiar with the latter term. This is about two parents who have decided to separate and one or both of them remarry, entering into another marriage with another person who may or may not have been from a failed marriage as well, bringing children of their own. Children usually live with one of the parents or each parent gets to have some time with their children.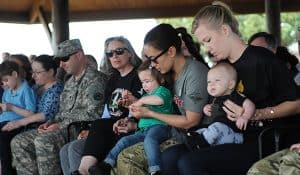 Options in Making a Will
Although there are different ways that blended families can draft a will,depending on what the laws are of a certain country or jurisdiction, there are still general ideas that can be taken into consideration and be discussed with your consultants or lawyers who provide will drafting servicesfor families to have the notion on what the situation entails and what should be done.
The list below suggests some ways on how to deal with making a will if you are in a blended family.
You can have your second spouse to have all the estate in your name, assuming that when they do pass away as well, they will leave it to your biological children. There can be a lot of factors that this can and cannot happen. There can still be a huge chance that your second spouse will not do that at all and your children will not receive any.
You can have your children receive all your estate. However, your second spouse will have nothing in this case. It should be noted that the second spouse can challenge this will.
You can have your estate be divided between your second spouse and children.
There can be cases that one or more of these options may not be viable in your case in your country, depending on the laws.
This is why the best tip to take from this is to consult a lawyer for you to be led to the right decisions depending on your situation.
Will Drafting Services in Dubai
Varying laws are present from one country to another, even in one jurisdiction to another. This is why it is important to be guided accordingly by a consultant or a lawyer for you to be sure that you are deciding correctly. This is essential because the future of your children, spouse, and not to mention, your estates are the subject of discussion here.
If you are in the United Arab Emirates, there are a number of will drafting services in Dubai that can help you wherever Emirate you might be situated in. The will in Dubai or wills in UAE can be complicated if you are not aware of the laws that are governing them. With a consultant or lawyer on your side, you can ensure that you will not only be guided through the step-by-step process but also be ensure that they can offer their will writing service for you to not struggle with all the legal terms.
There is more information that one can obtain with regard to will drafting and you can head over to HHS Lawyers & Legal Consultantsfor you to know more.