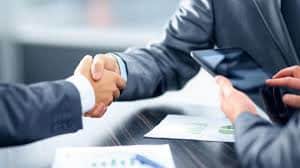 Some of you are just beginning your journey of being a business owner, and some of you are quite seasoned in the workings of business and finances.  Whatever the case may be, drumming up income is always a necessity when it comes to running a business.  Learning several different avenues to assist you in building your revenue is always an excellent route to explore.
If you're looking for new and innovative ways to drum up income for your business, then you've come to the right place.  Here is a quick overview of a few things that will help you to be more productive in building your company's revenue.
Invest some time in online marketing
Learning how to market yourself or your product online is a very valuable trade to invest your time and money into.  Online marketing has built many a self-made millionaire.  If you're not familiar with the name Chandler Bolt, then you should look into reading up about how he made his first million from the comfort of his tiny kitchen table.  You don't have to be a genius, or already have tons of money, to build an empire.  All you need is a good business sense, and the internet.
Work your way through the social network
Social networking is the equivalent of word of mouth on steroids.  If you have that one family member that you can tell anything to and know that the whole family will know in the next day or so, then you understand the power of "word of mouth".  Social networking is so much faster and more efficient. If you are successful in finding a way to use Facebook or any of the other popular social networks to spread the word of your business, then you will find that your company will reap nothing but benefits.
Check out what Google Adwords has to offer
If you're not familiar with Google AdWords, then you're missing out on something monumental for your income.  It's basically a pay per click application, but through Google.  The number one search engine in the world.  There are more people that use this search engine every single day then there are in the whole United States of America.  The possibilities are endless when you're savvy in the workings and full abilities of Google AdWords.
Spend some time learning the meaning of SEO
If you're assuming the part of any type of marketing employee, then you need to become well versed in the art of Search Engine Optimization (SEO).  As the term clearly states, SEO is all about optimizing your standings when the public utilizes the ability of any of the most popular search engines available online.  It's worth the time spent to research this specific technique for advertising.