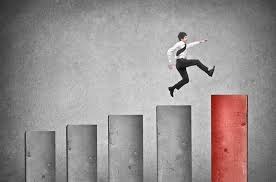 Everyone needs to make money. It is an unfortunate truth that you need to have some kind of income to survive in this world. When you start a business, you are undeniably at the mercy of sales. Increasing your sales and revenue in the business is critical to your turning a profit and becoming successful. Unfortunately, with the recession in recent years and a downturn in sales, profits may have plummeted for your company. Included here are a few ways to up those sales and get back in the black.
Start Communicating via SMS Messaging
Think your company is too small to start a mobile outreach? Think again. No business is too little to have some kind of presence on social media and on mobile devices. Start up a simple "call-to-action" blurb on your product or within your business to generate traffic to your site. You will see an increase in users and you may find yourself benefitting from America's smartphone addiction.
Add Complementary Services
Everyone loves getting things for free, right? So why wouldn't individuals be more interested in your company if you offer complementary deals with their purchase? Consider throwing in a free drink with their next meal, a free pool cleaning with a landscaping job or the next 100 business card printings for free. These services often cost negligible amounts to the company but go a long way toward building sales and customer loyalty.
Bundle Products
Many companies can turn a profit by bundling several services together at a slight discount from buying each separately. This offers a distinct advantage to the company in that customers will purchase more than they originally planned but still feel as though they are getting a bargain. For example, bundle the sale of a necklace and a bracelet together, a cell phone with charger and case or a coffee thermos with a free drink.
Expand Marketing to a Wider Geographic Area
Often, the best way to get more revenue is to find a bigger group of customers. If this means increasing the area you deliver to, travel to or market to, it may greatly benefit your revenue. Try widening your geographic scope and see how many more clients you can bring in to up the sales.
Add or Eliminate Shipping and Handling Charges
This may seem a complex idea to some, but any one of these options could work depending on your customer base. By adding shipping and handling charges you may reduce backlash from customers about an item markup while still increasing your sales. By removing your shipping and handling charges altogether for a period of time, or permanently with conditions, it could greatly boost sales and increase customer loyalty.