If you have a small business that sells products direct to customers, you may find yourself focusing on your online sales. After all, online selling can be easier – you can do it at any time of day to anyone in the world, and your e-commerce infrastructure takes care of the payment transactions for you. However, unless what you are selling are strictly digital products like apps or eBooks, you could also be making sales offline, via more traditional methods like having stalls at fairs or markets, or getting retailers to stock your products in store.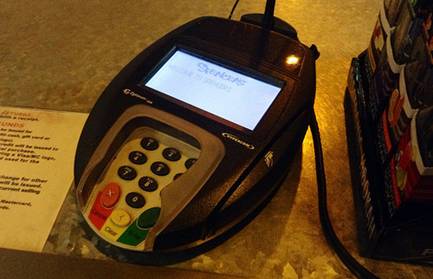 Here are some of the ways you can increase your offline sales, and the reasons to do it:
Think Local
Sure, one of the main benefits to selling online is the wider audience you have when you are not limited to only the people who can visit you in person as potential customers. However, this is something of a double edged sword. If you have a small jewelry making business, while when you sell online you can reach potential customers all over the world, so can your competitors. There are thousands of people like you vying for a share of the same market. Locally, you have far less competition, so seek out places where you can sell in person and be the only person there with products like yours. If your products are designed and made by you and your business, then local fairs and craft shows are ideal. Industry conventions can also be a good place if your range fits in a certain niche.
Some Products Need More 'Sales' Work Than Others
Certainly, if what you sell is a well known, sought after object, then it doesn't need much introduction and with the right SEO you will have people who want to buy it come to your website (or wherever you sell online). However, while this will work with things people know to search for, it is not so good for things like new inventions and gadgets. How will someone know that they can even buy something that does what your product does in order to search for it? If your products are innovative or obscure, then you need to demo them and spread the word of their existence, and this can be done much more easily in person. Look for things like trade fairs and conventions related to your market (for example cooking or design) and make sure you are there demonstrating your wares!
Make Payment Flexible
It may not occur to you when you are selling online, because it all happens behind the scenes, but how people pay for goods affects how likely they are to buy them. You can often boost your rate of offline sales simply by giving the option to pay by credit card, especially if your products are quite expensive. Get a good collections agency merchant account and give a means to pay by debit or credit card wherever you go to sell.
Offline sales can add a lot to your business and also create the most loyal and engaged type of customer, so don't rule out local or national offline sales when considering your sales strategy!