Your student years are some of the most rewarding of a lifetime. Between making new friends, enjoying a thriving social life, and expanding your knowledge, there's a great deal to cherish. One of the few drawbacks (aside from perhaps not getting enough sleep!) is that studying can be expensive. Tuition fees are often eye-wateringly steep, and there may not be a lot of extra cash around to cover books, rent, food, travel, and other living expenses. It is for this reason that most students look for additional revenue streams whilst they are in college. In this article, we will look at some of the most popular.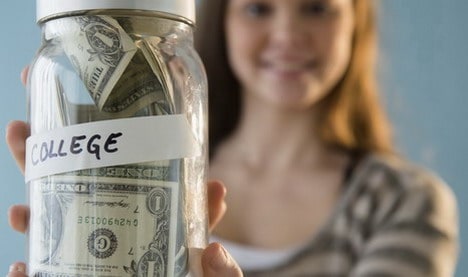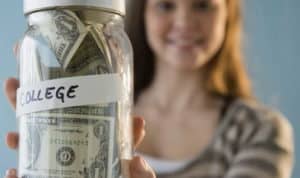 Part-time work
The most straightforward and common method of earning extra cash is to take on part-time work. The internet makes it easier than ever before to connect with local employers looking to take on casual staff, particularly around the holidays. Whether you're waiting tables at a restaurant, serving popcorn at a cinema, advising customers in a store, or helping out at a local event, part-time work allows you to ease your financial burdens, provides useful skills and experience to add to your CV, and can also help you to meet new friends.
Selling your old stuff
Another great way to make some money, and help clear space in your room, is to sell some of the things you don't use anymore. Clothes, shoes, books, CDs, DVDs, musical instruments, and sports equipment, to name but a few, can yield more cash than you might expect! Sites and apps such as eBay, Depop, and Craigslist make this process straightforward. There might even be events where you can sell items in your area; keep an eye on local press to find out.
Working during vacations
If you'd like to make the most of your time on campus and enjoy college without the pressure of working part-time, plan ahead and work through your vacations. Whilst you might wish to spend the summer months lying out by the pool, it's actually a great time to commit yourself to a temporary, full-time job. This will help you to budget for the next semester, give you an opportunity to delve into a job with more responsibilities than you might find in part-time employment, and make contacts for a career once you finish college. Full-time jobs are usually better paid than part-time, so if you put in the time and effort, you may find that working during vacations gives you ample money to see you through the year.
Tutoring
If you have a good grasp on the subjects you're learning, you may be able to work as a tutor. Take out an advert in local press or online; tutoring is not only a great way to use your knowledge to make money, but it gives you an opportunity to help young learners, and brush up on your teaching skills!
Cash loans
If you find yourself in need of an urgent injection of money, consider a cash loan. Companies such as INeedMoneyTodayASAP are on hand to help. Visit their website today to learn more.