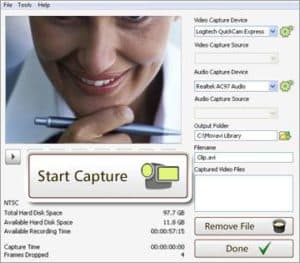 Business whether small or large constantly have to help Webinars and Conferences with the Employees or Workers. Specially if you do your business online then Webinars are kind of daily tasks and are almost held daily. Many times business owners like us feel like Recording these webinars so that we can keep the record with us if needed in the future. Or to send the copy of these webinars to other members.
To Solve this Problem, Movavi have launched amazing software called Screen Capture Studio. The software can be used to Record whole Webinar or online conference by the members attending it live. Once you have it on your Computer, all you got to do Adjust the frame on your Screen which you want to record on your Desktop. You must do this before you start your webinar.
Just Before going live, Hit Rec button so that the software can start working. Now hit Stop or f10 key on your keyboard to Stop the recording. Its time to save your live recorded webinar on your Hard disk but before that Screen Capture Studio allows you to edit the video. This is handy if you want to edit unwanted part from your webinar. It also allows you to save the video in all popular file format that are available. That is it now you have your video ready in your computer's hard disk which you can watch using media player or send the copy to your Colleagues.
We Found Movavi Screen Capture Studio to be very useful for our business, especially because of multiple features that it comes with. Just makes it awesome.