It's one thing to have a great idea for a business; it's quite another to write it down in detail, including expected revenue, actions to take, people to hire, and expenses to pay. In other words, it's not always that straightforward to write down a business plan that is both realistic and exciting at the same time. However, with a little bit of know-how, it's not that hard, either.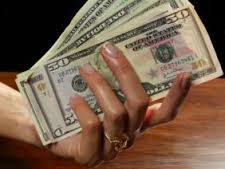 When you start a business, you are sure to have expenses – both as starting capital and running expenses for the first couple of months. The success or failure depends largely on how much you are able to keep track of them. Thinking of starting an enterprise, or started one but having some trouble with the books? Here's your all-important guide to calculating your business start-up expenses.
Your starting costs
Your starting costs are the biggest hassle – and chances are you are able to cut these down by making a few deals you didn't know were possible at first. For example, rather than buying goods and services outright, it may be possible to trade – or at least get a discount for what you have to offer in return. Furthermore, you'd be surprised at how many things you can get on credit, or how many things you are able to borrow if you ask nicely.
Keeping expenses down
Your initial expenses are the major investment – these expenses are there in order to make sure that you can actually do business the way you want to. However, you don't need to go the whole way; there are plenty of ways you can save. For example, why not rent an office or shared office for three months rather than investing in a one-year-contract?
The overheads
These are called 'fixed costs' for a reason. Expect them to be incurred every month for at least a year. Be sober and realistic when you calculate these. Be prepared.
Unexpected events
Have a plan A; then have a plan B, and C. Expect unexpected events.
Keeping a credit line
Going on credit is not encouraged – however, it's going to be necessary at some point in time. Be kind to your lenders.
The cash flow of your business is incredibly important – once you start your business, it's understandable that there is a large outflow of cash (a lot of expenses), but at some point in time those expenses need to pay off and result in a greater inflow of cash (revenue). The sooner you are able to get steady revenue from your expenses, the better positioned you will be in the long haul. Be sure you have a solid system in place, and take advantages of the various opportunities. And, when in doubt, remember that there are many professionals willing to lend a helping hand, especially accountants central London offers from such respected firms as GSM & Co.
Image attributed to Stuart Miles/FreeDigitalPhotos.net