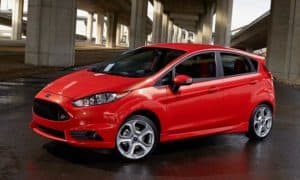 Purchasing a new car may be a daunting experience, but the cost is often easier to afford with a quality trade-in. Working with a salesperson is your next challenge, especially if you aren't well-versed in negotiation skills. However, there are a few ways you can feel more comfortable with the car-buying process and solidify a strong relationship with a dealership in the process.
 Keep it Separate
You want a fair price on a vehicle without any influence from outside factors, such as an impending trade-in. Avoid mentioning anything about financing, including a cash sale, trade-in or even stellar credit. A salesperson must make a profit, but they can still offer a reasonable price through negotiation. You're welcome to hold all your playing cards close until a new car price is written on the contract. Once the price is agreed upon, a trade-in value may be negotiated.
 No Obligation
If you feel uncomfortable about a trade-in value offer, you have every right to turn down the amount. It's always possible to sell the car on your own for even more than the dealership can offer. However, the selling process does take considerable time. When the salesperson provides you with a reasonable price, you must weigh this value against the effort to sell it on your own. Trading in the car is almost always easier than selling it to a private party.
 Think Like a Salesperson
If your trade-in has a distinct issue with the engine, your value won't be very high during estimation. Think like a businessperson to truly see your vehicle for what it's worth. Trading in a gas-guzzling SUV during the peak summer gasoline pricing period is a recipe for a low trade-in value. Try to match your trade-in with current trends, such as shopping in the spring when a trade-in with a sunroof is desired by a lot of consumers.
 Clean Inside and Out
One of the simplest and inexpensive items to take care of on a trade-in is cleanliness. Vacuum the interior and even steam clean it. Wash off the exterior and wax it throughout. You can't fix every detail, but it's important to make the vehicle shine as much as possible for the best value. If you pull up beside another trade-in with dust covering the windows, you'll be sure to have a higher price point.
 Be Knowledgeable
The Internet is a perfect place to research your trade-in's value. Don't enter the car dealership without a rough estimate of its worth. There are several websites dedicated to depreciated values based on your car care and mileage. Even bring in your repair and maintenance records to show the dealer the vehicle is meticulously cared for by one owner. It may pay off dramatically.
Don't feel overwhelmed at the car dealership or pressured to purchase a vehicle right away. It's your decision to work with a particular salesperson. If you aren't satisfied with their prices, try another salesperson or dealership altogether. You are in control of your investment