When you get ready to put a website up, the last thing that you need are problems, hassles, or service interruptions with the provider that you choose. And although that is something that happens only rarely, there are other circumstances that can happen that make the easy or first choice that you make seem less than what you thought it might be.
Here are some ways for you to find a long-term hosting provider that will satisfy your needs and likely stay in business for as long as you need them: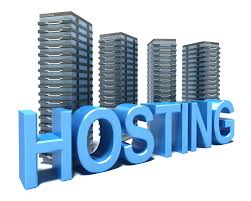 The cheapest price isn't always sustainable:
Most companies that offer hosting and web design love what they do and are committed to serving the customer as much as possible in order to ensure that you stay there and can do business or enjoy writing your blog. The problem can be that economically, firms sometime advertise space and features that are market leading with the idea that they will attract thousands of users. If this does not happen, you may end up in a situation where they can't make ends meet and quietly go out of business.
So the key is to look for companies that offer a long, stable, history along with low prices. Networksolutions.com is a pretty good example of a company that has spent time offering extra features in hosting and website design for very reasonable prices. In business for a couple of decades, like other solid web hosting providers, they will continue to be around to serve you for as long as you need them.
Don't skimp on security:
Although you can always arrange for outside services to scan your site, having your provider include a malware scan with your account makes it easy for you to focus on creating great content without having to worry about viruses or malicious scripts being run on your site. Another option to look for is a SSL security certificate included as part of the hosting account features. You can often get a much better price if the certificate is not purchased ala carte.
Unlimited is good:
While hosting companies have to make money in order to stay in business, finding one that offers unlimited email and bandwidth is a very good way to save yourself headaches later. When your website grows larger and has more visitors, you'll appreciate not having to pay more for overage. And since some large providers have chosen to limit email addresses, finding a solid partner that does give you free email addresses with your basic shared hosting account should help you.
Another unlimited feature to look for is domain names. If your account lets you host multiple domain names without having to pay extra each time that you add a domain, they will be easier to manage. If you are a small business that is trying to expand, you will have the infrastructure that you need to increase traffic and grow each site to the point where it makes sense to pay for a more expensive account.