Your small business will need more than one insurance policy to cover all your bases.  There are numerous liabilities involved in running a business, and the only way to assure your operation's safety is to have the right policies in place.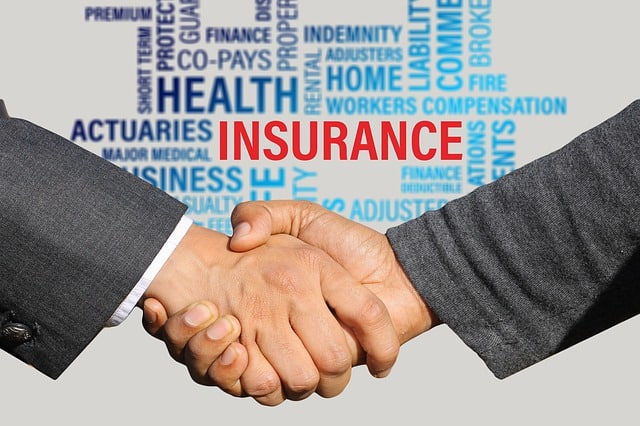 You never know what element of chaos could be just around the corner, and your business needs an owner that thinks ahead.  Take the time to read a little about some of the most important insurance types for business owners, and consider which policies could be of best service to your operation. 
Workers' Compensation Insurance
If you're running a business in the United States, most states have a legal requirement that you carry workers' compensation insurance coverage.  You'll likely purchase your workers' comp insurance from a state-run organization.  
Though it is legally required, a good business owner wants workers' compensation insurance to take good care of the people they employ.  If someone is injured on your watch, you should feel a sense of responsibility for their care and medical treatment.  
General Liability Insurance
Grabbing up a general liability insurance plan will safeguard your business from any backlash that may occur if someone is hurt on your property, but that's not all it covers.
You'll also rest assured that you will be provided funds for legal defense in some cases, and damage to your organization's reputation caused by slander or copyright infringement.  
Commercial Property Insurance
Commercial property insurance is more useful for business owners who run a brick and mortar operation.  A physical business location comes with its own worries and necessary insurance policies.  
Your commercial property insurance policy will help you pick up the pieces after a fire, tornado, vandalism, or hail.  You will have the funds to replace your office equipment and any tools you use to do business. 
Business Interruption Insurance
Business interruption insurance will compliment your property insurance by covering any costs you accrue after a big event.  If a hurricane comes through town, for instance, there will be a time while your business cannot operate.  
Business interruption insurance is designed to help business owners get back on their feet after a mass destruction event.  Paired with your commercial property insurance, you'll be back in business in no time.  
Cyber Liability Insurance 
Technology plays a large role in business today, and that adds extra risk.  Cyber liability insurance is a type of supplemental insurance which will protect the digital side of your business operation. 
It protects your business in the event of a cyber invasion.  If data is lost to identity thieves, your cyber liability insurance will protect your business against financial damages which may occur.