Being a small business offering the same goods and services on competition with huge companies can be difficult. Therefore, to stay afloat and come out ahead, you must make up for what you lack in marketing and resources by offering high quality of service. The top-most of these is offering the best quality of goods and services for the price you are charging. The next thing is ensuring that your payment system is far above reproach.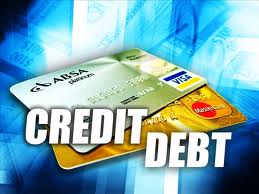 The world is mostly turning cashless, so being able to accept debit and credit cards can open you up to a pool of clients you had not reached before, such as online clientele. You must however ensure that you have a robust, secure, convenient and fast way of processing such transactions in order to give the best customer experience.
There is a wide range of payment systems that you can begin with, depending on the nature and size of your business as well as exactly what you want to accomplish through your system. In addition, you can get a customized payment system just for your business needs and future goals in order to receive the best service for your investment and lower any subsidiary costs.
Why should you take credit cards?
As a young business, you may downplay the importance of being able process credit card payments, but the truth is that most customers in the U.S. rely on credit cards to make their purchases. In fact, you will find a good number of buyers do not carry cash on them on the average shopping trip.
Not only is it inconvenient to carry around a wad of bills, but it also increases the security risks. Therefore, your clients need to have a payment option that is comfortable for them. It will do your business no good to turn away clients just because they do not have cash.
Examples of payment systems
When searching for an automated payment system, find one that offers the option of customization according to your business requirements. It should be simple to use, able to expand with your growing needs as well as fast and secure. A few systems to consider include:
POS Systems – this is an ideal merchant tool for businesses that require instant authorizations mechanisms for customers' checks and credit or debit cards. They come in a variety of options and complexity.
Electronic Invoicing – also called the 'View n Pay' system, this reduces the cost and time of sending invoices on paper by availing options for customer accounts where they can easily access, order and make payments without visiting your physical premises.
Payment gateway – through a hosted secure payment gateway, you can receive credit cards from all major providers, as well as ACH payments and debit cards. This option also provides a host of management functions to track performance e.g. batching, returns, voids and reports.
Point of caution
As a merchant, you should also protect yourself from incurring losses due to chargebacks, by having a customer credit card authorization form as a second point of record transaction. There many form templates available as a free download, and using this system will help you to reduce cases of potential fraud that could cost your business.
About Bio
James Richard is an expert in payment systems. For further information or if you have queries on free download ofcredit card authorization forms or debit/credit card payment systems for small businesses click the link.