It is proud for India that India is the second largest cement producing country when compared to others. This type of industry is under large scale industry segment and which has the pivotal role in overall growth of the Indian economy. Apart from this industry which provides employment opportunities for about more than millions of job seekers.
Real estate construction and infrastructure structures are very highly booming in India. Additionally government also initiates and helps to develop smart cities and they are expected to provide a major boost to the sector.
For construction of building in our country we can notice many number of advertisements of cement and steel as advertisement is a part of business and while choosing you have to be very careful while selecting the cement and steels. Here there are different grade of cement available in market and there should be an ISI mark on the bag of the cement. This is nothing but which is certified by the government to identify the grade of cement.
Cements which are mainly classified depending upon their grades generally cement grade which determines the comparison of strength of the concrete which has to remain after 28 days of setting.
And there are about various types of cement which is used for construction purposes mainly for house construction.
Ordinary Portland cement OPC 43 grade cement: This one is majorly used for wall plastering work cell this 43 grade cement which contains compression strength of 43 mega Pascal's in 28 days of setting.
Ordinary Portland cement OPC 53 grade cement: This cement is mainly used for RCC and pre stressed concrete of higher grades and this 53 grade cement is used for fast paced construction in this method initial strength is achieved quickly.
Portland Pozzolana cement: This cement has a high degree of fineness and which is corrosion resistant quality which makes the concrete more dense which results in long lasting structures.
Portland slag cement: This cement is preferred over OPC grade constructions where this is more liable to sulphate and chloride attack here this is excellent in corrosion resistance particularly in salt water it is widely used in coastal area regions.
White cement: This white cement is used mainly in agricultural and decorative designs this is used to fill gaps in wall tiles and in ceramic bathroom fixtures. The manufacturing of white cement process is little more different and more complicated when compared to ordinary Portland cement.
Best cement for roof slab
Under this choosing the best cement UltraTech cement is one of the extremely good brand for a roof slab in this mainly consists of which maintains consistency when it comes to quality and which has high strength and provides information on good construction practices and this covers blocks to customers.
UltraTech cement is one of the world's largest top cement manufacturers they have established in 1987 and the headquarters is situated in Mumbai. This company has been presented in five countries and the total operation which includes 11 integrated plants and 1 white cement plant, one clinkerisation plant, 15 winding units, 2 rails and 18 ready mix concrete plants and three coastal terminals. When compared to the world cement manufacturers this is one among the top most cement manufacturers, additionally this company is one of the largest clinker exporter in India.
Mainly the cements on the roof should keep your home and family more secured and protected from natural elements such as sun, wind, rain or dust. So far this purpose choosing an excellent brand of cement is necessary and the quality of the cement and the construction process must be in standard.
Best cement for plastering
Here are many types of cement and most commonly used type of cement is Portland Pozzolana cement and here the waste materials from power plant like flowers which are used in the production of Portland Pozzolana Cement. This is used in mass concrete constructions like high rise buildings and also in underwater concrete structures such as bridges, dams extra. So the quality of the cement is very good and excellent for construction purposes and here the heat of the hydration rate is very lower in this type of cement, since which uses lower heat of hydration this is mainly used for plastering work. 
Best cement for concrete
Here Pozzolana is a natural or artificial material which contains silica in the form of reactive material so this cement can be manufactured by combining Pozzolanic materials. The cement which comprises of OPC clinker and gypsum and Pozzolanic materials in very certain proportions, so this type of cement PPC cement can be used for constructive purpose mainly for concrete. Certainly there are many number of many type of cement in that you have to choose the best cement which gives longer with safety to the construction and which does not occur any misguidance or influences which will result in huge construction quality.
So initially you have to conclude which type of cement you have to opt and there are many number of variety of cements which is used for building and various purpose you have to keep in mind that the properties of each cement and their uses so according to that the cement should be chosen.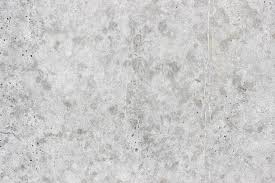 Which cement is best for foundation? 
A strong foundation which holds your dream home about the ground so this keeps out moisture and which insulates against the corrosion from the underground chemicals and which also helps in resisting movements of the earth around it so it is important that it should stand tall and proud for ages.
So here for cement buildings it is necessary to use the best quality of cement which is used for stronger and more durable for the foundation. Birla A1 cement is preferred where this foundation carries a load of construction and this produces as a strong and durable one and here Portland Pozzolana cement is the ideal cement which is used here as it hydrate slowly and gives high final strength so for foundation process Birla A1 premium cement is preferred.