As a stockbroker your job would be to manage the investments of your clients, whether it is an organization, a company or a small business. Your job is to get the best financial returns through buying and selling various stocks , shares and commodities. One can choose to join a big trading firm or companies with opportunities for your clients such as CMC Markets
If you enjoy analyzing information, you aren't emotionally attached to your work and you enjoy looking and studying at the financial markets then this could be just the job for you. As a stockbroker you need to be an honest and trustworthy person with high work morals, you need to adapt quickly to fast-changing situations and you need to be able to manage your time and your clients correctly. Here is what you need to know if you think you fit the job of being a stocker:
Work Activities
As covered above the main activity is managing your clients investments. There are three types of different services that a stockbroker offers.
Discretionary

– This is managing investments and making choices on their behalf.

Advisory

– This is advising your clients about the best investment choices to make.

Execution only

– This is doing the buying and selling only on the command of your client without giving advice.
For all services you offer these are the things you have to do as a stockbroker:
Manage and review clients investment portfolios.

Help clients develop their strategy for investing.

Research financial markets – possibly work closely with other analysts who give reports on financial markets.

Answer your clients questions.

Keep clients informed about investment changes and their different investments.

Instruct stock market traders to achieve the best market prices.

Market your services to new possible clients.
If you work with larger companies you might invest in larger or specific markets like the Far East for example. If you work for private clients then you are classed as an investment manager or a wealth manager.
What are the Working Hours?
Your working hours would be irregular and if you are working with the Asian market then you might have to work during the night. Although if you work from home when you build up a client base your hours can be flexible, you need to be on call all the time for your clients needs. If you work for a larger company then you would be in a office during the working hours. Most of your time would be spent on the phone or in front of the computer.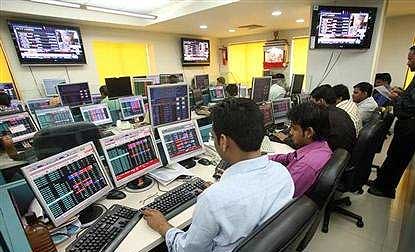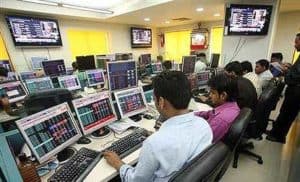 What would be my income?
In the UK starting salaries range from twenty-four thousand pounds to thirty thousand pounds a year. With experience and higher qualifications it can go anywhere between forty-five thousand to eighty-five thousand pounds a year.
Many senior stockbrokers who have a lot of experience and trading qualifications can earn over one hundred thousand a year.
Training and Development
Stockbroking is a profession which is regulated which means you need to achieve a recognized qualification to be able to begin. There is a number of degrees and courses that are available. Some of the qualifications are:
CFA Society UK Level 4 Certificate in Investment Management

CISI Level 4 Diploma in Investment Advice

CISI Level 7 Master's in Wealth Management

Fellow or Associate of the Faculty or Institute of Actuaries
All throughout your career you will be expected to keep up with new procedures and regulations. There are many short courses and training programs readily available for those that wish to get started.
Along with the correct qualifications it is important that you have the right skills such as time management, you can communicate well with clients, good marketing skills, level-headed, ready to work with a team, computer skills and that you are emotionally prepared to deal with losses that might happen.
If you think this is the job for you then talk to fellow stockbrokers who can give you a run down on their specific job and what it involves. Talk to possible clients and make sure you join in some financial board groups to help get an understanding of what it might entail. Don't forget any kind of experience with stockbroking, investments or the financial market is vital into jump starting your career.