These days many people are working more than one job to make ends meet. This is partially because more places are only hiring part time, and it's also partly because the cost of living keeps going up. The more expensive it gets to clothe and feed yourself the more money you need in order to make ends meet.
Having a second job isn't always going to be easy, but it may be necessary. You need to be able to manage your time and your life. You need to be able to keep your jobs separately, and not have one of them cause you to lose the other. Here are some things that can help you win that second job and still keep your life on track.
Pick The Right Industry
If you want a second job that is going to be lasting and bring in the money that you need to survive, you may want to put some focus on the industry that you chose to work in. There is no point in going through all of the work to get hired into a second job that fits around your normal job schedule if it's just going to disappear in a couple months (unless all you wanted was supplemental money for a couple months).
You want an industry that you can make money in, but that also allows for part-time work. A retail job isn't going to give you as much money or satisfaction as a career as a nurse.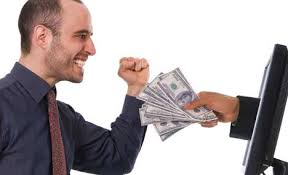 Manage Your Time Wisely
Time management is the key to working two, or more, jobs at once. You need to make sure that you have time for your normal job, and that your second job won't infringe on that. If you have family, you want to be able to have time for them as well.
There is also a possibility that you may need to do some schooling in order to get a second job. Again, this is something that will need you to be a wiz at managing your time. If you lose a job because of a second job or because of schooling it kind of defeats the purpose of getting the extra work in the first place.
Try Something Creative
If you don't feel like you can commit to leaving the house for another half the day for a second job you could come up with some creative ways to make money, from home. You could take up an art or start crafting items, and sell your goods and services online. If you have a knack for writing or photography you could possibly get some work-from-home gigs in those fields.
What you do for extra income is really all about your drive and the time you have to commit. Creative people can find plenty of opportunities if they just use their imaginations. And, if you aren't the creative type, you can still find extra work as long as you manage your time wisely.