Today's world of pervasive technology and short attention spans has made it a daunting task to manage productivity. Unlocking new levels of productivity, allowing a company to leverage its human capital, is similarly challenging. And yet, in today's high-tech business world, with complex projects that involve diverse and changing teams, the tools that business owners and managers can use to help drive their companies go far beyond email, messenger, and calendar apps. There is a host of applications that have been developed with different tasks or tools in mind, which can be used both to track and improve business productivity. Below are a few examples, along with some of the benefits they offer businesses.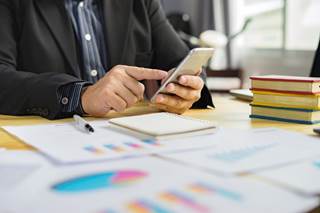 Time tracking software like TopTracker has advantages that go beyond billing. For some seasoned professionals, including attorneys and freelancers, time-based billing is a fact of life. People in these industries have likely been familiar with time tracking software for years, and have probably been using it regularly. While these tools are primarily used for tracking to assign time to projects for invoicing, they can also be set up to take regular screenshots of a user's computer or even webcam pictures of employees at work. Managers can see how time is being spent, that it isn't being wasted, and which projects or specific tasks are requiring more focus. Findings might encourage managers to invest in the skills of employees so they can cut down on time required for various tasks, or even to make strategic hires to tactically adjust certain responsibilities related to some jobs.
Hoverwatch and other call logging software can help monitor team communications. Some call logs, including Hoverwatch, allow administrators to remotely track all calls and texts to or from a monitored device. These tools not only make a record of any communications, but can usually be set to record conversations and texts. All records are aggregated and displayed on a clean platform. In addition to seeing which employees are making personal calls or wasting time, managers can use these records to see which projects require more attention or communication with the client or other team members. What's more, managers can listen in to see whether the communications are effective – that issues are being resolved quickly and concisely, that staff is following directives or guidance, and that expectations are well-defined and mutually-acknowledged.
Project management applications like Basecamp are where the rubber meets the road. Basecamp is one of the lesser-known companies in which Amazon founder Jeff Bezos has made an investment. This great tool allows administrators to monitor projects involving different employees or teams. It's great for sharing information with all team members on a given project, but can also be used to communicating with various clients and allowing them to track the progress of your work. In a team setting, messages can be posted for everyone to see if a project needs to change direction or an update has been received from a client. Basecamp, like many other project management tools, has a great web-based platform. However, it also offers an app that is great for providing users with push notifications and other alerts when they're mentioned on a project, get a new assignment, or have a deadline approaching.

Accounting or bookkeeping software like Intuit's Quicken or Quickbooks. Intuit's products, like so many others, allow managers to track income and expenses, categorize everything and organize for regular review. While it may not be immediately apparent how finance is related to productivity, it's the financial bottom-line that lets owners and managers know whether they're doing an effective job managing productivity. For instance, good accounting software like Quicken allows users to specifically assign every line-item. Going beyond categories like rent, insurance, utilities or payroll, when used properly these systems can help managers drill down their finances to specific lines of business and individual projects, or even specific employees. These tools allow us to see the true cost of a particular staff member or an hour of their work on a given task. It's this level of understanding that will allow us to identify ways to boost profitability by improving productivity.

There are all kinds of apps out there. While many are superfluous, others are incredibly valuable tools that are getting more advanced every day. Already, these apps offer great ways to track and improve business productivity. Consider employing those listed above, or others like them. Leverage these tools in your business, and start unlocking new levels of productivity.
Steven McMeechan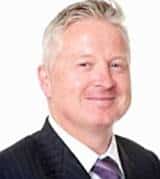 Steven McMeechan is a strategic marketing and communications specialist with over twenty years' experience in senior marketing management roles across a range of industries including Information Technology and Financial Services. He works for Capstone Financial Planning and lives in Melbourne Australia.