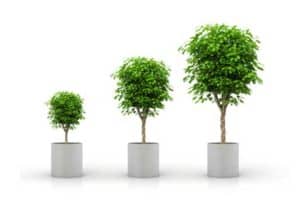 Every business, irrespective of size has to have growth ambitions, and it is vital that it has the support of reliable finance sources throughout its life. As a small business owner, when you are starting out, it is necessary that you find a bank or a lender that fits the needs and scale of your business.At the time of making the decision, you need to not only take into account the current needs of your business but what it is likely to require in the future as it embarks upon its growth path. If your business projections suggest that you will be requiring loans in the next few years it is recommended that you establish a good working relationship with a lender as most of the loans for small business are extended by the smaller banks in the local community. Here are some basic tips to enable you to find the right local lender.
Know Your Needs
Even before you start looking around for a financial institution; it is necessary that you should be able to figure out why at all you are looking out for a financier. Even if at the moment all you need is a free checking account since the business is too small, think again and make a wise decision regarding the bank as you might be in the market for a business loan sometime in the future. Depending upon whether you are looking for a small business loan for purchasing equipment or working capital or even specialized services such as investment advice you will need to find a lender as not all banks do everything. For local institutions to consider your loan application, you need to have registered your business in the state with a proper business name. In case you are green regarding financial matters, you should consider approaching banks that offer financial advice.
Compare Features of the Banks
Once you have established your banking requirements and know what sort of a bank you are looking for, you should identify a list of such institutions that meet your criteria. You should request for information regarding fees, availability of services, as well as interest rates chargeable on loans. Once you have reviewed all the information, it will become easier to discuss the matter more intelligently when meeting with the bankers. Among the things that you should keep an eye out for is the branch and ATM network available or whether your bank offers online banking services. Many of the local lenders such as smaller community banks may not have an extensive network and that can be a limiting factor for you if you anticipate fast business growth and need to cover a large geographical area. Do enquire though if you can freely access your account through ATM of other banks.
One of the most basic selection criteria should be the fee structure of services as rates applicable for businesses can differ considerably with that of personal banking. If there are certain services that the bank is making available make sure whether they are free or there are any charges that will be levied. If you require your account to be handled personally by a banking representative, you can ask if the bank is willing to allocate one to your account.
The Size of the Bank
It is certain that as a small business owner with big growth ambitions sooner or later you are going to be in the market for business loans. You need to make sure that at that point of time your current banker will be willing to listen to you and extend the loan. With banks increasingly becoming reluctant to extend credit to entrepreneurs and small business owners, it becomes vital to identify banks that are still amenable to the idea of financing small businesses. However as a local business, you stand a better chance of getting credit from community banks than from the larger commercial banks. This is amply proven by an industry statistic that shows that while small banks account for only 22% of the asset base, they are responsible for more than half of the lending to small businesses. While big banks may sometimes be able to offer lower rates, they are invariably more bureaucratic and mechanical, whereas the local lenders are far more amenable to offer personalized service and an enduring relationship.
Author bio: Jennifer Oakley is a business journalist working with a prominent web portal focused on small business management. She regularly writes on the role of local lenders in community-centric businesses.