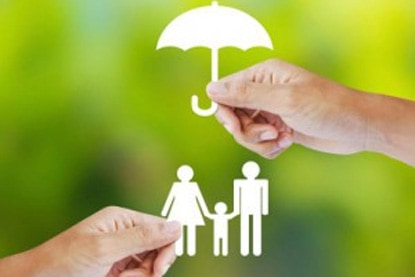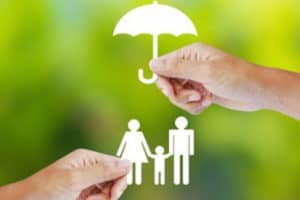 Being an adult comes with more than its fair share of boring responsibilities and tasks. While in your twenties, you enjoyed carefree spending, with no concern about savings accounts or any thought of the future; unfortunately, adulthood has settled in, bringing with it a litany of decisions and expenses. For those with children, concerns about your kids' future comes into play more than ever.
After having a child, it is likely time for you to consider the benefits of low-cost life insurance. Your spouse and children are highly dependent on your income for supporting the family. Have you made contingency plans? Life is highly unpredictable, and young, seemingly healthy, individuals can die without warning. Are you leaving your family to fend for themselves?
Life insurance is no longer a suggestion, but a requirement. For many, the obstacle between securing life insurance and living without reassurance, can be the expense. Fortunately, there are many ways to decrease the cost of life insurance for you as an individual. Included here are a few ways to lower your life insurance premium and secure peace of mind.
Know Your Needs
First of all, you need to consider how much your life insurance policy should be worth. This may be a complicated math exercise, but several different sites can help you figure out the exact amount. Typically, you want to first take into account the funeral costs and the debts that will remain following death.
Next you will need to assess how much money you are currently making in order to replace that income after you die. How many years will your family need to live off of this money? Additionally, how much do you have in retirement savings for your spouse? Will you need money to continue this contribution after death? Consider how much money your spouse will be making to help decide on length of support.
One of the biggest ways life insurance premiums will go up is through over-insurance. Yes, you will need a significant sum of money, but is it really necessary to be guaranteed for millions of dollars? Having an excessively high life insurance plan will cost you a great deal on a month-to-month basis as well as being unnecessary. After assessing your needs, you should have a general idea of the amount of insurance necessary.
Assess Your Assets
Just as you needed to evaluate outstanding debts, you also will need to take a look at your assets. Do you have a valuable rebuilt classic car that could be sold following your passing? Is the home paid off, and could it be resold if necessary? You may be able to lower the amount of insurance by paying off your mortgage or having it nearly paid off.
Get Healthy
The third most important way to drop life insurance costs is by getting yourself healthy. Just as health insurance will cost you more when you are in poor condition, life insurance will consider you more "high-risk" and increase your premiums. Take stock of your health before getting life insurance and regularly update your health with the company.
For example, smokers regularly pay higher life insurance premiums than non-smokers, as well as those who are considered obese. Additionally, if you are physically fit, you are at lower risk for many chronic diseases, giving your life insurance an even lower cost. Simply dropping a few pounds before applying may give you significantly decreased premiums.
Take the Term
Finally, the best way to get low life insurance costs is by purchasing "term" life insurance instead of whole or universal policies. For most circumstances, term life insurance will more than cover your needs and save you hundreds on monthly premiums. Term life insurance policies are typically better for young people with a low risk of death. If you are aging or have chronic risk factors, you may need to do some research before determining your life insurance policy.
As with anything, shop around before you commit to a company. Life insurance policies can greatly vary between different carriers and you could find better coverage for cheaper from someone else. Take time to evaluate the policy carefully, and watch out for hidden fees