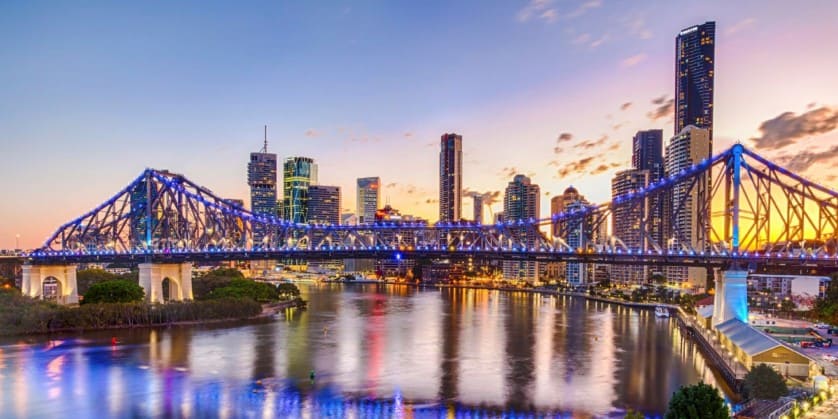 The beautiful city of Brisbane is in the midst of a corporate revolution. In its busiest, most prestigious districts, ambitious entrepreneurs are saying goodbye to the traditional office space. They want more from their work environments, so they're turning to virtual and serviced providers instead. To build a global business, you need a workspace that lets you explore.
This is precisely what a serviced office in Brisbane can give to start-ups, freelancers, and SMEs. Here, the tenant is in control. There are no lock-in leases and no penalty charges for terminating your agreement early. When you go serviced, it's all variable, because the goal is to make sure you have everything you need to run a successful company.
This guide to the best-serviced offices in Brisbane will help you find the perfect workspace.
Riparian Plaza, Eagle Street
One of the finest serviced suites is located in Riparian Plaza, off Eagle Street, in the centre of the city. Riparian Plaza is a fifty-three-storey skyscraper, so there's plenty of room for budding entrepreneurs to set up camp and build their businesses. As one of the most iconic buildings in Brisbane, few offices match this one for grandeur and prestige.
It is a great choice if you're looking for a serviced office with an incredible view. The corporate workspaces are positioned at the centre of the skyscraper. However, they still offer a breathtaking perspective on the city and the Brisbane River. Opt for a serviced suite here, and you'll never want to leave the office.
Santos Place, Turbot Street
For something just as striking, but a little more socially aware, check out Santos Place, off Turbot Street. It is situated right at the heart of the city, in the North Quarter of the CBD. There are major transport links all around and a direct connection to South Brisbane via the Kurilpa Bridge. Santos Place also happens to be one of the most sustainable buildings in the region.
The serviced offices here come with world-class broadband and networking facilities, administrative support, coworking spaces, lunch areas, conference rooms, and much more. For one monthly payment, you can enjoy beautiful views from a fully furnished suite. They come in a range of sizes, and you can shape the terms of your use to fit your unique needs.
10 Eagle Street
If you fancy a serviced office that's right on the waterfront, start your search at the Eagle Street Pier. At 10 Eagle Street, you'll find a serviced facility that's very popular with big Australian brands. It is in close proximity to the premier shopping and dining districts of Brisbane, so there's plenty of marketing opportunities here.
Location is very important when it comes to success in business, particularly if you're just starting out. Going 'serviced' is a clever way to jump ahead of rivals and show investors you can mingle with the major players. While addresses like 10 Eagle Street come with hefty price tags, a serviced office is the only way to get all utilities rolled into one manageable payment.
Why a Serviced Office Is the Perfect Choice for You
The most obvious benefit of choosing a serviced office is that it provides a great deal of flexibility. Tenants have every opportunity to build and shape the perfect workspace. As most service providers operate fully furnished suites, you don't even have to wait for the broadband, phone lines, or support staff to be activated.
The concept of managed workspaces is an innovative one, and it is changing the way entrepreneurs in Australia do business. The era of long-term leases and fixed contracts is coming to an end. Today, quick thinking, fast acting enterprises are embracing variability, customisation, and optimisation.