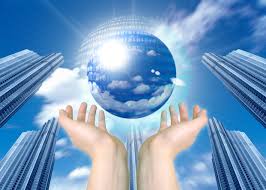 When it comes to vision you can take that word a couple ways, especially when you're talking about money and the future. Obviously if you have a vision for your work or business you definitely want to make sure you have the funds to invest in it. That is why it's important to have the right payment solutions when it comes to bills and expenses.
When you talk money as a small business owner or as someone that is self-employed, there are many aspects that surround where your money comes from. From loans to checking accounts and what about credit cards and online payments? Here is a little advice to get you going.
How much have you invested?
If you have your own business, or are just starting it, you need to invest time and money into it. How much money depends on how much you have to gamble with. If it's not enough, another way to invest in your future is to look into finding someone to invest in you. Get capital from businesses and business people that have the money to help you get off the ground.
In order to get someone else to invest in your vision you'll need to show them that you believe in it and in yourself, without a doubt.You need to make them feel confident that they won't lose their money and that you are serious about being a success.
How to protect your investment
Protecting your vision is basically about making sure that no one else takes off with your idea. Get an LLC, patent your idea and don't take too much time to begin making things happen.
Make sure that you also make payment regularly on loans and sign up for loan protection and job loss protection on credit cards, if it's available. This can be a great help if something does go wrong. You don't want to owe millions and have no income coming in to pay those you owe.
You want to make sure that you are paying your bills when they come in and not taking out more loans than you can dream of paying back. While you want your business to succeed, you don't want to go under before you even get started.
You need to keep your vision of success clear and stay focused on it. Don't let money become a problem. If you invest in the right help, a bank or investor that cares about your future and wants to help your business keep moving toward your vision of success, you will reach your destination.
If it takes a while to reap the benefits, don't get discouraged. Even Rome wasn't built over night.