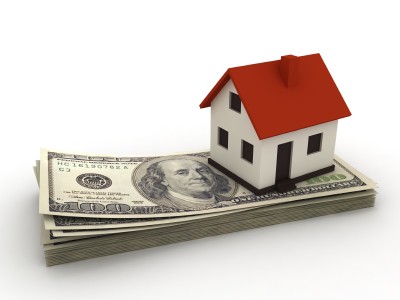 When it comes time to sell your house, whether you're already planning to put it on the market or you're still planning on staying a few years, there are some things that you can start working on now to help make your home more valuable and more likely to sell.
Obviously there are some things you'll want to do if your home is about to go on the market, like make it look less lived in, but there are things you can do that can make it look better while you live in it.
Clean Up The Inside
A messy house isn't worth much to most people, especially when it comes to selling. People want to see what your place is going to look like with them in it and messy houses are definitely off-putting.
If you're not putting your house on the market yet, start coming up with ways to stay organized and neat now so you'll have less work to do when the time comes. Get rid of clutter. Your home will simply look more attractive.
If you are selling, you may want to move most of the furniture out. Leave a few key pieces so that it's easier to picture what the house looks like furnished, but remove most of it. People want to be able to picture what your place will look like with their stuff in it, and your stuff just makes it harder to do that.
Make Some Changes Inside
If your place isn't as up-to-date as it should be, get started on making some changes. You'll be more likely to sell quickly if your house offers buyers something newer. Have a dishwasher installed if you don't have one. Get an island put in your kitchen, they are really popular right now. Make sure there is enough cupboard and counter space as well.
Invest in some energy efficient appliances. Not only will they help keep the costs down while you are still there, but they'll also be more attractive to your buyers. Give your home a fresh paint job if it needs it, get the carpets professionally cleaned.
Pretty much anything to give it a more fresh look will make it more appealing to potential buyers. Of course, the more you get it fixed up the more appealing it may be to you to stay there!
Get A Little Curb Appeal
The outside of your house is the first thing that people see, and good curb appeal may up the worth of your home. In fact, just some nice landscaping and doing some upkeep in your lawn could raise your home's rate by thousands.
Paint your door red, people love that. Make sure the roof likes nice, and the windows and siding are clean. Keep your grass mowed and weeds pulled as well. People will love it, and so will the neighbors.
It's not too hard to make your house look good, and raise its value. Having a home that is well maintained makes it more appealing, so start now and you'll be ready when it's time to sell.