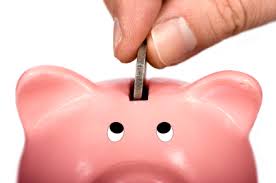 Not everyone can afford to buy a home, and not everyone will be able to some day. Whether you are just renting now until your home buying dreams come true, or you are a lifer when it comes to renting a place to live, there are some things that you can do to help you save some money on rent.
It's possible you've already thought of a few of these, but it's also certain that there will be at least one that will give you that light bulb over your head. If you want to start saving some money on rent, without cutting back on your favorite cable movie packages or your once a week theater outing, here are some things to consider.
Negotiate Your Rent
You can work on negotiating the price of an apartment or house rental. It doesn't matter if it's in a complex or from a private renter, although you may have better luck with a private renter. You can at least work to negotiate the cost of pets fees or deposits, which can save you a little bit of money on move-in costs.
You may also want to hold out until a rental complex has a move-in special, if you are interested in apartment living. While there are some bonuses to apartment living, some people prefer to not have neighbors on all four sides of them.
You may also be able to try to negotiate a smaller rent payment if your are moving into an out-of-date place, like an older apartment or a mobile home park with older trailer. Rental properties owners know that renters want new amenities and nice looking places to live, so you may get a discount if the place is a little less than up-to-date.
Offer To Do Some Odd Jobs For The Landlord
If you rent from a private owner you may be able to get some discounts off your rent during the year if you offer to do some help around the places they rent out. Maybe you can do yard work or painting.
You may find that you have a skill they can use and they may be willing to have you use your needed skill for a certain amount off your monthly rent. Make sure you find the right way and time to talk to your landlord about this.
The worst thing your landlord can do is tell you no. If that's the case, use your spare time to make some extra money some other way and put that earnings towards you rent, or you're saving so that you can finally stop renting and buy your own home.
Get A Roommate
Not everyone is cut out to be a roommate, but sharing a house or apartment with another person can help you save money and rent and other bills. If you need a roommate you can find them by searching online or even talking to your friends.
Always check with your landlord before you make an agreement to allow someone else to move in with you. There may be changes to the lease, the rental amount, or you may find that your lease doesn't allow you to have roommates.
These are just a few of the ways to cut down on rental costs and save some money. You could also look into downgrading your home or apartment size to something cheaper if you feel you can live OK in a smaller space.