When buying residential real estate in Canada , you often have two general choices: to get a newly built home or buy an existing property. It can be a bit confusing and overwhelming to choose between the two because they come with their own charms and merits. If you're still undecided, here are a few quick points that might help you.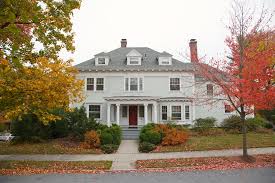 Building a New Home
Buying a new home means purchasing a new build or having a house constructed specifically according to your design. It's a great way to ensure that you'll get the exact specifications and features you want your home to have. You can also be certain that everything is new which can promise more value for your money.
However, there are quite a few setbacks to this option. For one, it's a more complicated process than buying an already built property. There are more things to learn, so you have to be prepared for it thoroughly.
Then there's also the fact that it can take longer for you to get to move in on the property. The construction process can take a while, so you have to wait a little while before you can start living in your dream home.
The property can also cost a bit more. The lot alone might already be pricey.  There aren't lots of vacant lots in many urban areas and if they are, they might cost a good fortune. If you want a new build on a lot with an existing structure, you should also consider the costs that come with such.
You'll also then need to hire various contractors and specialists to build your house. Doing this can take a while, too, and that could also mean lost money as well. So unless you're ready and willing to spend on building a property, you might want to take these considerations to heart.
Buying the Perfect Home
If you don't want to deal with the complications that come with a new build, you can always just look for an already built house that comes with everything you want. It's not impossible to find the perfect home for you with all of the options available today.
But then again, this might come with a few cons. It might take you a while to find a property that comes with everything you want and need. And if you do get to find it, there's a good chance that it's out of your budget. It's never a good idea to overstretch your house budget, so some properties end up as "the one that got away" for some homebuyers.
Which Should You Opt For?
Choosing between the two largely depends on your priorities. If you don't want to spend a lot of your time waiting for the property to be finished, an existing house will be a good match for you. If you really want everything new and according to your wants, then have something built.
The most important thing to do, however, is to always work with an experienced and qualified professional. They can help guide you in making the best decisions for your investment, so you can weigh your options better.