Every business needs to focus on adaptation in order to stay competitive and continue to promote expansion. Staying on top of trends, anticipating their societal impact, and revising strategies accordingly are important steps for progressive brands to take in today's fierce and fast-moving economy. Luckily, it's easier than ever to keep watch of your industry and discover upcoming trends before they hit the mainstream.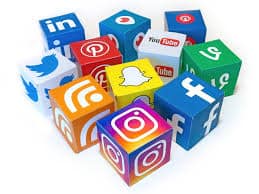 Of course, not all trends facilitate a high level of profitability, so it is equally important to be realistic about the commercial potential of a heavily circulated topic. For example, celebrity names trend all the time, but unless you operate a high-ranking celebrity blog it can be difficult to organically rank for those terms in Google.
Trends that involve the advent of new products and services are generally seen as being more profitable, but there are no set rules on how a trend can be monetized and capitalized upon. With that said, here are ten ways you can uncover the most profitable trends in your niche:
Since most of us spend time checking our email at least once a day anyway, it makes sense to have your inbox filled with a steady flow of useful newsletters. Site owners put considerable effort into making sure their newsletters provide excellent and sometimes exclusive content to subscribers. By signing up to newsletters like Money Map Report, you can stay up-to-date on the latest trends in the realm of investing. You may want to confirm the reputability of a newsletter by using negative search terms to review complaints (i.e. – "Money Map report scam").
There is no shortage of trend tracking sites and software that you can use to gather data and gain insight. The most popular include Google Trends, Google Alerts, BuzzFeed, and Feedly. Try all of the top options for yourself and then bookmark your favorites for quick and easy access on a regular basis.
Following social media pages related to your industry can help you discover trends before they make the evening news or top blogs. Social networks let you tap directly into the opinions of society as a whole, so all the biggest trends typically start on sites like Facebook, YouTube, and Instagram and then branch out from there.
Staying in tune with the blogosphere is an essential habit that every modern business owner or marketer should adopt. You can subscribe to RSS feeds and make a list of your favorite blogs that you would like to skim through every morning or evening while you get ready for work or unwind for the day.
Physical magazines have become less popular in recent years due to the advent of digital content, but they can still be good sources for conveniently curated information. Most monthly issues are also published online, so subscribing to the printed copies is really a matter of preference for those who'd rather read the old-fashioned way — flipping pages instead of scrolling on a device.
Attend Industry Trade Events
Every industry holds trade events that you can attend to see some of the upcoming products and prototypes from suppliers and manufacturers. These events often provide the very first sneak peek at trends that the general public aren't even aware of yet.
Trends that make news headlines have usually gained traction in the media, which means they're already approaching peak popularity. Although such trends might not necessarily be the newest or most untapped, they're usually worth looking into if they're receiving national or global notoriety. Generally, financial news outlets and shows related to investing are the best content sources to follow.
Browsing sites like Amazon and checking out the best seller's list can help you discover products and trends that aren't yet getting tons of publicity. You can use tools like Jungle Scout to analyze sales and other metrics that provide solid indicators of trend growth and potential.
Pay Attention to the Interests of Friends and Family
Sometimes trends will jump out at you while you're sitting at the dinner table with your family or having a conversation with a co-worker. In fact, simple socialization often gives way to new trends and business ideas as you get to see things from the perspective of others. Even though your neighbor, cousin, or spouse might not be a marketing genius or trend-spotting professional, asking for their input can sometimes yield surprisingly insightful results.
Malls are local shopping meccas, filled with merchants who do plenty of their own market research to determine which new products they should sell and put on primary display. While malls are best for tracking fashion trends, you can find plenty of inspiration by browsing through a mega mall and checking out the hottest selling new items. Browsing in an offline environment may help you stumble upon something that you might've otherwise never found by scrolling through pages and submitting search queries online.
Getting in on a Trend Before the Majority
Nobody can predict the future, but if you're paying close attention to world events, you can sometimes catch a glimpse of it. Analysts, pundits, journalists, and advisors are paid to spend their careers trying to decipher the latest trends for corporate profitability, so incorporating their guidance and input into your trend tracking strategy is the most logical way to reduce your own workload while also gathering an abundance of information from varied sources.
The key to positioning yourself for high profits is to be the "first to market" with a product, service, or collection of content that targets the same audience that is following a burgeoning trend. If you can accomplish that, and your web design and content is top-notch, you should be able to achieve a decent conversion rate and turn a sizable percentage of visitors into customers/clients, or at the very least, ad revenue.