I recently downloaded TinyOwl App for android with the purpose of ordering food online. I was amazed at how fast, efficient and handy this was to me-and I'm never going back! No longer do I need to spend time and energy on ordering food, long drawn phone conversations with the receptionists, browse and collect pamphlets and actually LOCATE relevant food delivery options for my residential area.
To cut through the subject, I've compiled a list of 10 reasons as to why you should order online via this app and not the others: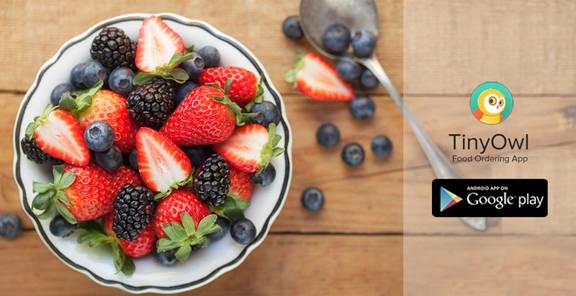 Quotes the minimum price for every restaurant
this feature makes you sift through the enlisted restaurants and makes you pick the one most suited to your funds- this, in turn makes you save on time even more.
Locates restaurants suitable to your needs
Several eateries advertise their home delivery systems but on ground don't deliver to your doorstep, claiming that the area in question is not in their delivery "zone". This app completely avoids this issue as the only restaurants mentioned are the ones who will deliver to your house.
Is quick and easy to operate
For someone such as myself, who's not a tech savvy person at all, using an app sometimes becomes tedious. This app however is easy, user friendly and within a matter of 6 taps, I'm through with my online food order!
Freely available
Well- it's available for free on Playstore. What else does one need?
Gives Cash on Delivery and Online Payment options both
Just giving the freedom to a viewer about which payment option they'd like gives this app an edge over the rest. The cash on Delivery(COD) option on food delivery is a positive and sensible feature to add to the app- brownie points fetched!
A smart app- personalization.
A smart app here implies that it registers your order history and remembers your preferences from previous orders, and thereby enlists the most relevant and reliable resources for you. A personalized experience anyway is always a desirable thing and well, it offers just that.
Accountable team and exceptional service.
The sincerity with which a team carries its products and services their customer is very important to me, personally. One of the best features about this app is the customer feedback system and the accountability of the creators.
Quotes percentage wise, how punctual every delivery from restaurants is and gives you a more time saving experience than most food ordering apps.
This, obviously, cuts down the time you waste and optimizes your entire experience.
No loopholes in services and delivery
None that I've experienced yet.
Freebies and coupons are a common affair.
This is an additional bonus to every student out there who's on a budget. Loyalty pays, after all!
All of these reasons should convince you to at least give this app a try, and something tells me that this is one you'd like to hold on to!