One of the most crucial elements of starting a new business is establishing its own credit. In this way, you can be recognized as a legitimate business and use your line of credit to make purchases, carry balances, and keep track of your expenses with less effort.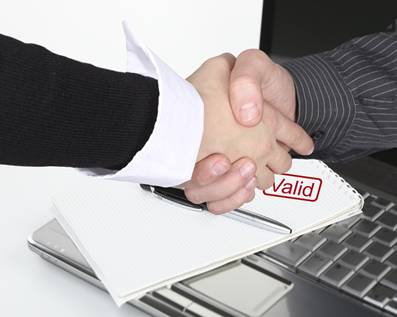 If you're struggling with building your company's credit because you don't know what steps you need to take, continue reading for some helpful tips.
Start Building Credit from as Early as Possible
You should be working on building up a good credit history for your company, and in order to do so, you have to apply for some form of credit pretty soon after you launch your business. This is because most banks won't really feel comfortable giving you a large credit line until you've established yourself as a business entity for about two years.
You can start by applying for a business credit card or small bank loan, as well as using corporate credit building services. And if you're having trouble, you can even try applying for a store credit card from a major retailer, such as your favorite office supply store, in order to starting building your credit from as early on as possible. Once you have established a solid credit history, you can then begin applying for business credit cards with major providers like Visa, MasterCard, etc.
Register Your Company Appropriately
Rather than operating as a sole proprietor, register your new company as a limited liability company (LLC) or as an S corp. In this way, you will receive an EIN, or Employer Identification Number, that you can use to pay your staff and prove that you are a formal, legitimate business that is planning on operating for the long term.
Use Your Business Credit Wisely
In order to build your company's credit, you have to use your existing credit wisely, just as you would do with your own personal credit line. This means avoiding maxing out your existing cards, and it also translates to making payments on time. Make sure that you put payments through in a timely fashion when they're due, and only use your credit card when it's really necessary to do so.
Get Your Personal Credit Score on Track
If your personal credit score is low, now is the time to start making changes to the way you use your credit cards and how you pay them off. This is because banks will look at your personal credit score since you are the owner of the company that is applying for the credit. If you do not have a high enough score, they may not trust you enough to give you a line of credit for your company.
Building a startup company's credit can be a bit challenging at first, especially because you are really starting off from scratch. But once you establish good habits and you're able to get a credit line, no matter how small, you will be able to make your business credit grow pretty quickly.