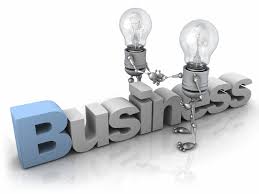 Janitorial bid software is the most effective way for a cleaning business to produce proposals for their potential customers. Every office or home that needs a cleaning crew will review bids carefully, and only the best bids are going to win the job. A business cannot survive by only offering the cheapest service. Customers appreciate it when a business has a comprehensive proposal to handle the issue at-hand. With this type of software, every cleaning business can look more professional.
A Survey
The software takes the cleaning company through a survey of the job that they are going to bid on. It asks for the measurements of the building, the flooring in the building and other factors. These factors are figured in when the final proposal is produced. The manager or owner does not have to do the calculations on their own. The software does the math and produces a proposal that is sensible.
Extra Requests
Some customers have special requests of the company that will clean their space. These requests can be added into the program as the proposal is being made. The program can account for these requests when making the final proposal.
Staffing
Some customers ask for a certain number of staff members, and the program can calculate how much those staff members make per hour. The program will also determine how many hours it will take the crew to do the work that is being proposed. This plays into the final cost of the project, and it must be considered before being handed off to a customer.
A Professional Proposal
A professional proposal is going to be printed for every new client. These proposals can include the name of the company, the logo of the company and the proper font. These proposals often print on one page for easy review by the customer, and they make the business offering the proposal look very professional.
A cleaning crew that wants to win more jobs should invest in a software program that handles the production of new bids easily. The software does all the heavy lifting so the business can submit professional paperwork to their prospective customers.