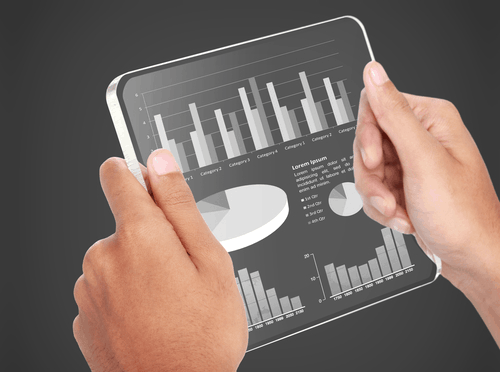 Companies with transparent communication practices report less employee turnover, higher productivity and a greater chance of long-term success, according to ClearCompany. In a world after Enron and the implementation of the Sarbanes-Oxley Act (SOX), company transparency has become synonymous with honesty and corporate responsibility. Transparent communication among employees and to consumers has become the new best practice for sustainable businesses.
Sharing Financial Statements
Financial statements are composed of an income statement, balance sheet, statement of cash flow and change of equity statement, and they are a common framework used throughout the world. By design, you should be able to compare financial statements of two companies and know that they are comparable. In the event that you are not comparing apples to apples, you should understand exactly why the comparison breaks down.
Fiscal reporting is the driving force for business decision making, so it is best to share your financial statements among your senior staff. Cloud-based accounting software like Sage One makes it simple to have transparent fiscal reports internally. The online bookkeeping software provides business insights and allows you to identify savings opportunities and potential ways to increase your businesses' income. For marketing and investing purposes, your financials should be available to the general public as part of an annual report.
Creating Digital Disclosure
Over the past decade, digital strategies and internal decision strategies have converged to become one large, integrated marketing communication. The Internet is where most people get their information about your company. Therefore, it makes sense to place important, though limited, information on your website with links to your social media networks. Integrated marketing communication theory states that your consumers should find the same information on all of your marketing channels. A good website and a social media management tool like Hootsuite helps you create a marketing platform that multiplies the effect of your transparency.
Understanding Confidentiality
Transparency does not mean that you need to show all of your cards. You cannot break the rules of confidentiality or proprietary information, so you need to find a balance. Your senior managers need to be clear on what information should be shared and what the benefit of sharing the information will be. As a general rule of thumb, follow the rules for the company that you want to be, even if you are not there yet. Create and distribute financial statements as if you were listed on the stock market and have to follow SEC regulations. Use your company's highest standard to be transparent without breaking confidentiality.
The Difference Between Stockholders and Stakeholders
Before SOX, transparent communication was only for the highest level of management and the stockholders. Now this communication is for everyone that has a stake in the company, though the level of disclosure may be different. Stockholders have an ownership role in the company, whereas stakeholders are people that have a stake in the success of the company. Stakeholders are made up of stockholders, employees, vendors and loyal customers. Tailor your communication, so it is adequately transparent for each tier of stakeholder. Transparency assumes that your business is going to be around for a long time, so develop best practices that give an honest representation of your company now and moving forward.
Transparency is important for your business to be successful. Customers, employees, management and stakeholders of all kinds want to know what state your business is in and if they can trust it. Be open and honest, and trust is sure to build.