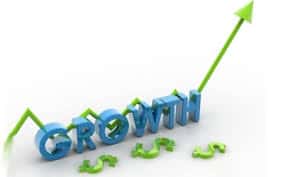 Business owners know that coming up with creative and effective marketing strategies to promote their company brand can be challenging. However, a strong marketing strategy is essential for allowing a business to thrive over the upcoming years. Although the majority of companies continue to rely upon the same types of marketing strategies, such as printed advertisements, these methods are outdated. As a business owner or event planner, have you ever considered the potential effects of using promotional lollies in your marketing approach? Designer candy completely renovates the concept of marketing. While it is consumable and does not last as long as traditional advertising, it leaves a lasting impression upon your target audience. In fact, your consumers will be so happy at the prospect of receiving a gift that they will not view your marketing as blatant self-promotion. Here are two ways you can use designer candy lollies to increase your company's growth.
1. Corporate Events
Designer candies are versatile enough to fit into any event. For example, you can design your lollies to display your company logo or brand while tailoring them to complement a specific corporate event. Once designed, you can create attractive displays to be placed as a centrepiece on conference tables. You can also hand them out to clients as a fun reminder about an upcoming event. Make your decorations work double time by including your logo on corporate lolly bouquets that attendees can take home at the end of the event and hand out to their family and friends.
Promotional Opportunities
Today, consumers are constantly inundated with marketing ploys that leave them wary. However, promotional lollies can allow you to enter their stream of thought while leaving behind a strong impression with a little creativity. Most people do not expect to discover a promotional tactic when enjoying a lolly, which gives you the perfect chance to make a huge impact.
As with any investment in your business, it is essential to see a high return for the money spent. This is often what makes business owners so excited about using designer candy lollies for their marketing efforts. These lollies are not only inexpensive, but they can be spread far and wide to spur your target audience into action.