So you want to start an online business? This idea can be intimidating, but it doesn't have to scare you.
Starting your online business takes time and patience, but this doesn't mean it has to be hard. Your business will be small at first, but with the right promotion, it can grow to be a huge success.
There are certain steps that you have to take in order to make your business a success. With these five basic steps, you will have the online business of your dreams.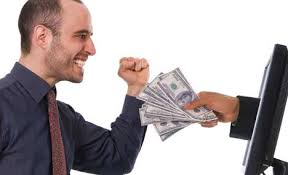 1. The space
It's important to find the right space for your business. This includes purchasing a domain name, website, and catchy website URL address. You would be amazed how much attention the right website address will bring.
Without the right space for your business, you will simply be a peddling salesman going from social site to social site. This will get some results, but your business will not succeed on a larger scale. There are many free options for domain names and sites, but with a little investment, you can have the ample space and options to create the best online business platform.
2. Find your marketing niche
One of the first priorities is identifying your target market. Whether you are selling products or services, there's a special market for these things. When you know the target market, the strategic sales plan will be easier to design.
3. Social media
Social media is one of the most important aspects of online marketing today. With social media, you can spread the word about your online business by utilizing business pages, updates, tweets, and similar tools. Always be willing to learn to use new tools to promote your new business further.
4. Business aesthetics
Before you make your website live, think about one other thing. How well does it catch the eye? Is the logo lettering quite effective in drawing attention to your business?
Lettering, design, and graphics are all important to the overall construction of the website.
A basic rule about website design states that too much detail draws attention away from the product while too little doesn't draw enough. Just the right amount of design makes a world of difference when promoting your products or services. Pay attention to the level of detail when designing your webpage.
5. A personal relationship
One point about business ownership can never be stressed too much. Try to maintain a personal touch when you promote your business. If you treat your customer like family or friends, the relationship will strengthen and you'll develop long-term business with clients.
Return customers is where the bulk of profits occur. Never mistreat or mislead customers, or it could be the death of your firm. Remember, the customer is always right.
Starting your own business may seem hard, but it's simply about taking the right steps and having the best attitude. To gain insight on how to own the best online business, just dream big and your actions will follow!