Most people, at least sometime in their lives, dream about being their own bosses. No more punching the clock and making money for someone else. You can set your own hours and even do your own thing.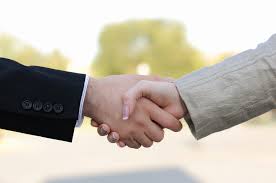 Of course, there is a lot of work that goes into be self employed, so you need to make sure that you are prepared before you dive in, and before you quit your day job. You wat to do everything you can to make sure that you start a successful business, and don't go out of business within the first year, like many new startups do.
You're Going To Need Money
One of the main things, aside from an idea and some motivation, you'll need in order to launch your own business is some money. There are numerous ways to get money to start a small business, one of the easiest being through a loan. Unfortunately, not everyone has the good credit to get a loan, so you may need to get creative.
One creative way to get money to start a new business is through crowdfunding online. This is credit free and you don't have to pay it back. Depending on your crowdfunding site of choice, you may need to offer up some sort of rewards for the people that donate And, no matter what site you use, you'll need to get your campaign out there in order to get donations.
You Will Have To Advertise
You need to advertise your business if you want it to be successful. How else are people going to know about your business? Advertising can be anything from buying an ad in a local paper or using social media to let people know about your business.
It's beneficial to advertise in every possible way. If you want local business, get in local papers, leave business cards and brochures around town, and make sure that your address is easily found in search engines. If you want to reach farther, get online, use social media, and be sure to have a website.
Don't Put All Your Eggs In One Basket
Not all startups make it, so you want to make sure you are prepared for failure. That means having money set aside to pay your bills if you don't have income coming in. It also means not quitting your day job right away in the beginning, if you don't have the funds put away to survive in the meantime.
It can be exhilarating to jump head first into your new life and your new business, but it's important to take it slow, get the word out, and work on getting the customers you need to make your business a success.