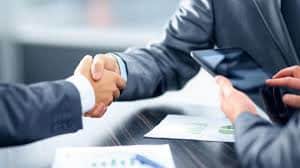 More than one fourth of companies will go belly-up during their first year. In a digital age that enables just about anyone to launch their own company, it's critical for you to know how to properly navigate the first 12 months of your budding biz.
Here are some pro tips for helping you be amongst the companies that succeed during their first year.
Why the First Year is So Important
During the first year of running a business, you will be spending more money than will be coming in. This is because there are tons of bills to pay – from getting the proper type of marketing for a startup to finding offices; you will not be experiencing much success over night.
Rome wasn't built in a day, and neither will your company. It's typical for everything to happen at a slower pace. If you don't pace yourself, and your checking account, your biz will most likely be a flop.
The Importance of Savings
As stated above, you will be spending more money than you earn during your first year of business. Very few companies make much profit during their initial year – if any profit at all. The old adage rings true: It takes money to make money.
A good rule of thumb is to have at least one year of savings in the bank to live off of before you quit your 9 to 5. If you are not planning on finding investors, take out a small business loan from your bank or raise capital before you even try to launch your company.
And be prepared for rainy days to come. Other than first year start-up costs, such as tax, insurance, and expected expenses, you need some extra cash in case things don't run as smoothly as you hoped they would.
Marketing Done Right
It's important to get the word out about your biz before you even launch. Internet marketing is a cheap and efficient way to generate buzz about your brand. This is something that you can even do yourself with the help of a webpage and social media accounts.
Most Common Issues During Your First Year
Having too high expectations for your company during the first year
Not spending money wisely
Selling yourself first and not the company
Cost benefits and profits not taken into consideration
As you can see, there are many hurdles in your way during your first year of business. If you are going to grow your company to its full potential, it's critical that you keep the aforementioned tips in mind. Spend wisely, have a backup parachute in place, have at least one year of savings in the bank, and always expect the unexpected.