If you're not able to work a conventional job, don't count yourself out just yet.  Conventional employment is just that… conventional. Let your mind expand to some of the unconventional ways you can provide for yourself and your family.  
You don't have to live a life of want just because you have a physical disability that keeps you from being able to work a typical 9 to 5er.  Here is a quick look at some excellent ways to make money when you have a disability.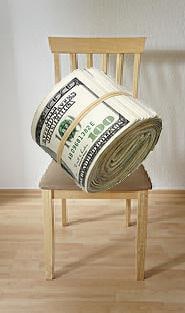 Make sure to file for SSDI
If your physical disability hinders you from working a traditional job, then you should apply for Social Security Disability Insurance.  SSDI isn't the easiest thing to get from the government, so expect to apply more than once.
If you continue to be denied SSDI benefits, then you may need to consider hiring a lawyer to help with your case.  Your legal representative will make certain that you get the compensation you deserve.
In addition to this have a look at what other disability insurance policies are available to you. Do your research, learn more  and make an informed decision on which is best for you and your needs.
If you were injured on the job
You may be disabled due to a work injury.  If that's the case, then you need to file for workers' compensation benefits.  Your employer holds an insurance policy for such a time as this, and he/she is responsible for supplementing your loss of income.  
If your employer does not have workers' compensation insurance, then you have a legal case to open.  In 49 of the 50 states, workers' compensation insurance is a legal requirement for running a business with employees.  
Learn to outsource your skills
Now that you can't travel down a conventional employment path, you'll need to get creative.  Maybe you're good at writing? Maybe you're a great photographer?
Whatever the case may be, it's helpful to pinpoint your earnable skills.  If you write, go online to find a load of freelance opportunities.  If you love photography, you can market your pictures to stock photo providers online.  
Actively recycle your metals
An ongoing method of drawing in a little more income throughout the year is to recycle all of your metals.  Save all of your soda cans and scrap metals, and take them to the local yard to cop a portion of their worth.  You won't make your first million this way, but it will help to supplement your income.
Sell your extra stuff
You probably have a lot of stuff lying around the house (and the garage) that you wouldn't really miss.  Turn your extra stuff into money, and sell your things online.
Craigslist, eBay, Amazon, and Etsy are all great platforms for unloading your random things.  When you have the internet, you can sell darn near anything.  Don't hold back. There's hidden worth in everything.