According to estimates by the National Retail Federation, online retail will grow 8-12 percent over the next few years. That's especially impressive when you compare it to the estimate for brick-and-mortar retail: 2.8 percent. As more people embrace m-commerce and get comfortable shopping on their smartphones and tablets, the demand for convenient online transactions will increase.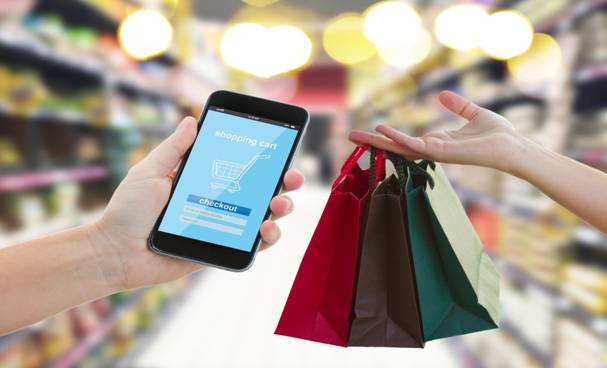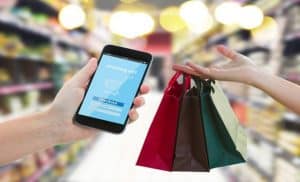 This is great news for entrepreneurs aiming to launch or grow their own web store. However, it's important to note that with increased industry-wide growth comes more competition throughout. The opportunity is there; it's all about carving out an ecommerce niche in a saturated market.
How can you distinguish your website and brand from those of competitors?
Refine Your Target Audience
Let's say you want to launch an online clothing store. It's tempting at first to cast a wide net because clothing is such a universal need. But sellers should beware; it's impossible to be everything to everyone. Trying to cram your store full of every garment imaginable will only make your store seem generic, convoluted and cluttered to the online passerby. They may find the experience so overwhelming they exit your site and try their luck with a competitor.
It's important to prioritize conversions over traffic volume. In order to do so, you need to narrow down your target audience—then market and design a website appealing to this subset of consumers. Here's what you need to understand about your target audience to best serve them:
Personal characteristics (age, gender, income level, etc.)
Where and how they spend their time online
What they seek from an online shopping experience
What motivates them to buy (low prices, high quality, exclusivity, etc.)
What frustrates them when shopping online
It helps to build hypothetical profiles of realisticshoppers so you can truly see your target audience as real people—not just a composite on a marketing dashboard.
Assess Your Direct Competition
No ecommerce store exists in a vacuum. When you launch your website, you're automatically interacting with other stores in your sector, even if it's in an indirect fashion. It's time to engage in some good, old-fashioned competitive analysis. This is the stage where you'll gather information on everything from competitors' pricing models to their Search Engine Optimization (SEO) rankings. Take note of what's working for your competition, as well as areas in which you can outperform them.
Keep a close eye on others selling similar products within your price bracket. If Competitor A has high search engine rankings, but a website that's slow to load and difficult to navigate, you can gain the upper hand by using cloud ecommerce software optimized for a better user experience. If Competitor B offers only weekday phone and email-based customer service, install a live chat bot to answer shoppers' questions 24/7 and help guide them smoothly through the sales funnel.
As the famous lyrics go: "Anything you can do, I can do better." This is the mentality your store needs to take up space in your chosen niche.
Convey Your Store's Unique Value
It's up to you to show consumers you're more than just another online clothing store. But you have to do so quickly. When a new visitor arrives on your website, you have seconds to convince them to stick around. You need a unique selling proposition—otherwise known as a brief statement summing up what your business does best. The purpose of integrating your USP into your landing pages is to help customers discern at a glance what you can offer them.
Your USP may center around your hand-stitched, luxury apparel. You might choose to emphasize your free, no-hassle shipping and return policy. If you sell athletic apparel, you'll want to communicate how your clothes are crafted to enable peak performance. Perhaps your versatile wardrobe offerings are all mix-and-matchable. Whatever your angle, incorporate it into your brand and marketing messages.
If you can carve out your ecommerce niche in a saturated market, you'll grow right along online retail as a whole.