It's the first day of school, and you're excited to think about all you'll learn this year … not to mention all the fun you'll have on campus. You're nicely settled in to your first apartment, and you're ready to start taking your college classes.
Before you head out, though, take a minute to think about your safety. Whether you're living in the dorms, in off-campus apartments, or elsewhere in the city, it's important to know that you're safe. With crime rising in many cities around the country, you might need to invest a bit of time and effort into your safety.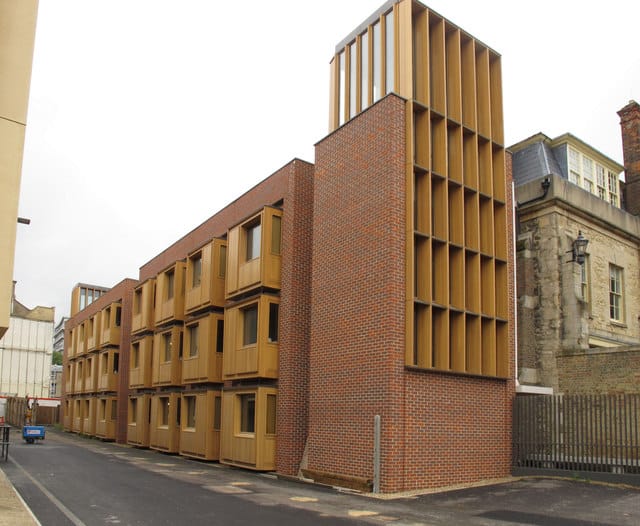 Here's a safety checklist you need to draw up in order to take stock of your relative security.
1. Alternate escape plan
If you live in an apartment building, do you have a way to get out if there's a fire, earthquake, or other emergency? If the elevator is broken and the stairs are blocked, do you have a fire escape ladder to climb down?
2. Preparedness
Do you know what to do in case of an emergency? Have you ever participated in a fire drill? If not, it's time to do so. You need to know how to react almost without having to think in an emergency situation, and how to help others as well.
3. Fire alarm
It's mandatory for all apartments to have a fire alarm, but do you know what yours sounds like? If you can, arrange with the landlord or manager to let you activate it, so you can hear the sound and recognize it in case of an emergency.
4. Apartment safety
Is there a fire escape outside your windows? If so, is it accessible from the street? Make sure your windows are locked at all times, and check that you've got adequate protection on your door in the form of a deadbolt lock. Your doors and windows should always be locked to avoid theft.
5. Building safety
If you live on campus, there are usually security guards around to keep you safe. If you live off-campus, however, you're responsible for your own safety. Make sure your apartment building has the proper security measures to keep out intruders, and take steps to enhance your personal protection as well.
6. Outlet safety
When you plug in your TV, computer, desk lamp, fridge, and other electronic devices, you risk overloading the circuit. Make sure all of your outlets are properly grounded, and you're not overloading them. Test them to be sure they're not overheating.
7. Fire extinguisher
You MUST have a fire extinguisher in your apartment, but do you know how to use it? Is it out of date and needing to be replaced? Make sure your fire extinguisher can be grabbed at a moment's notice!
8. Unplug appliances
Most appliances come with an automatic shutoff switch when they're out of use, but that doesn't mean you should leave them plugged in at all times. If you're not using certain appliances, unplug them to reduce electricity consumption.
9. First aid
Always have a first aid kit handy, and make sure it's well stocked with anything you'll need for basic injuries: cuts, splinters, burns, broken bones, and muscle injuries. It just makes sense to be prepared for incidents when you might get hurt.
If you've got all of the things on this checklist, you're ready to head off to school. Whether you buy or rent apartments, you need to be sure you're living in a safe place. The checklist above will help you to be fairly sure you are as safe and secure as possible.