You have this excellent idea for a business, but you just cannot seem to find the money to make your dreams reality.  Too often, genius ideas fall to the wayside as a victim of ignorance.
Avoid missing your calling in the world of business, and combat the challenge with research and education.  Here is a quick overview of a few of the most effective ways to find funding for your groundbreaking small business idea.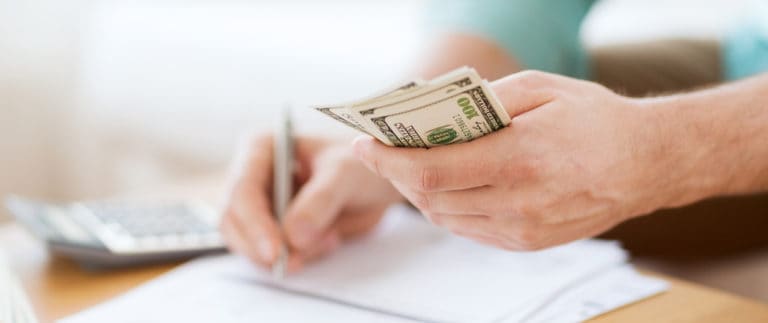 Take out a business loan
There are several options when it comes to taking out a business loan.  The Federal government offers SBA loans for those who can prove themselves to be financially unable to pay for their business startup.  You have to be prepared and well organized to prove your idea's feasibility.
There is also the option of a personal loan or a home equity loan.  If you own your home, you may borrow a certain percentage of its worth to fund your business startup.
Tap into your 401(k)
Certain provisions in the federal tax code have made it to where you can tap into your 401(k) to fund your small business idea.  If you do all of the paperwork correctly, you can borrow against your 401(k) without any financial penalties.
The steps are simple, but there are some very specific legal stipulations that must be adhered.  It is probably best to seek legal counsel, if you choose to take funds from your 401(k) savings.
Try your hand at crowdfunding
Websites like Kickstarter and GoFundMe can be great for raising moderate amounts of money to get your business up and running.  The process of creating a project on these platforms is relatively simple, and there is always a walkthrough to help.
Set your goals.  Write up a convincing plea, and understand the more you put into your crowdfunding project, the more you will reap in the end.
Attract the attention of an angel investor
When preparing to seek out the assistance of an angel investor, being prepared is still a very helpful element of achieving the funding you seek.  Be prepared to supply the ins and outs of how you plan to operate your business and why the world could use a business like yours.
Hit up your friends and family
This is obviously not an option for every entrepreneur, but if it is, you may want to consider taking your friends and family up on their offer to financially assist you in your business startup.
Always be clear and concise when handling money and family to avoid any future relationship problems.  People really get their feelings hurt over money, so think this option through thoroughly before taking the plunge.