Running a home-based boutique is truly an exciting endeavor. You have the opportunity to skip traffic and work from home. You're able to set your hours and create a lifestyle that works for you. However, many small business owners forget to consider quite a few important facets of operating a home-based boutique. Take a look at these tips. If you haven't implemented all of them, start the process as soon as possible.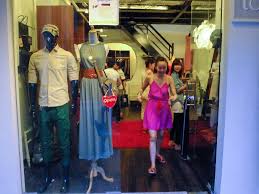 1. Designate a specific area for work.
Create an area that is just for your work. If you think that you'll be seeing clients on a regular basis, consider a room like a basement. If you create a separate entrance to the basement, you won't have to worry about letting clients into the intimacy of your private residence. If your boutique is primarily comprised of online sales and merchandise, create a storage area where you can package and ship all of the merchandise. Don't make the mistake of making your entire home your office space. You want to maintain a sense of separation between work and your private life. This will help you maintain a sense of sanity as well.
2. Remain organized.
Develop systems to help you remain organized. Once you have new products to sell, make sure that you have a process for photographing the merchandise to post pictures online. Have marketing and promotional strategies in place for each new item. Develop a website that allows customers to efficiently place their orders and pay. Once you've received payment, make sure that you're able to get the products to them in an efficient amount of time. Product turnaround is major. Make sure there isn't a delay on that portion of the transaction.
3. Save all of your receipts.
Keep all of your receipts because you'll be able to write off a lot of items on your taxes. Home-based businesses can really benefit from tax breaks. If you don't already have an accountant, make sure that you hire one. The right accountant will help you to remain accountable and aware of everything in your business from a financial perspective.
4. Protect your assets.
Protection is key. If you keep all of your merchandise in the basement and a flood happens, you want to make sure that you have insurance to cover all of the damages. Home and contents insurance from move bank will be your saving grace in a predicament where certain goods and materials get destroyed. Accidents happen. That's one thing you can count on. Don't wait until a rainy day comes. Prepare yourself for a disaster in advance with maximum protection, and you'll be able to recover from anything.
5. Develop a strict schedule.
When other people find out that you're working from home, they tend to take advantage of that concept. They'll call at all hours of the day to catch up. They might even show up to your home to hang out. Don't give in to the temptation. Instead, maintain a strict schedule during the day. Decide the hours you're going to work each day. Once you're clear on the hours, stick to them. It's okay to take scheduled breaks. Just make sure to time yourself. Most people struggle with the discipline to work efficiently without supervision. If you become laser-focused and crush your goals each day, you'll be in a much better place with your business and life. If others can't understand your commitment to yourself and your work, they might not be good friends to hold onto. Granted, in the case of an emergency, always do your best to be flexible as you would with a full-time job. However, don't treat your home-based business like a hobby. Take it seriously if you'd like to succeed.
6. Maintain a P.O. Box.
You don't want to put your home address all over the internet. Instead, make sure that you purchase a P.O. Box. Take care of all of your shipping needs through the post office or an address that you're comfortable with sharing on the internet.