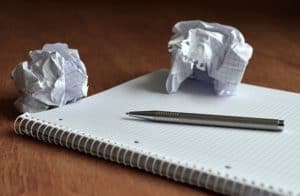 Coming up with a fantastic idea is often the most difficult part for many people who want to start a business. However, on the other side of the spectrum, there are a lot of people sitting on great ideas because they have no idea where to start. Turning an idea into a reality is a daunting task no matter what, but the benefits to creating a dream into a real successful are some of the most rewarding that anyone can experience.
Those with a great idea just need a plan in order to get started. Finding the best available resources and creating a method for success can allow anyone to see their idea become a successful business. Anybody can use these ideas to create a successful business that is fueled by passion and innovation. Here are five tips for turning an idea into a business.
Talk it out                                          
Great ideas should never be a secret. Everyone should share their ideas and talk them out with other people in order to expand them and make them a reality. This is a great way to get feedback and learn what parts of the idea need work. Ask everyone from family and friends to business professionals.
Seize the right opportunities for growth
There are a lot of ways people can grow their idea into something more. Those with great ideas should be ready to seize these opportunities and use them to propel their idea forward. These opportunities can range from a social media group to a franchise opportunity from Franchise Expo, but there is always something that will be perfect for everyone's ideas.
Find a way to profit
Once the business plan starts coming together, new business owners need to find a way to make money to support their business. There are a lot of new business owners who are just so excited about having a business based on their idea that they forget to figure out how to support it financially. This is an important step that will keep the business going.
Test, test, and test again
Testing out the idea to make sure that it will be successful is another important step. Testing allows people to see some flaws of aspects of their business that they would not have noticed before. This can also make the grand opening of the business run a lot smoother from the beginning.
Continue to improve the model
Once the business plan is created, that does not mean that entrepreneurs can stop being creative and innovative. New ideas will always be necessary to keep the business alive and thriving. New business owners should encourage new ideas from their employees as well to keep their business fresh and moving forward towards the highest level of success. This also can involve getting reviews and comments from customers and other businesses. These may be difficult for some business owner to judge, but every comment from a customer will help the business owner improve and grow.